Notice: Trying to access array offset on value of type null in /home/westerng/public_html/wp-content/themes/sahifa/framework/parts/meta-post.php on line 3

SnackConscious Bites. These functional, high-protein & fibre, low-sugar snacks are available at major Canadian grocery stores in 3 nostalgic flavours: Peanut Butter & Jam, Peanut Butter Chocolate Chip and Chocolate Brownie.
With snacking on the rise, it's important to think critically about the effects of ingredients in our food. SnackConscious uses a unique adaptogenic blend of Cordyceps, Reishi, Lion's Mane and Maca to promote sustained energy and focus (a departure from the snacks full of refined sugar that many of us have been reaching for). 
All three of SnackConscious Bites flavours boast clean ingredients and include the following (per 45g serving):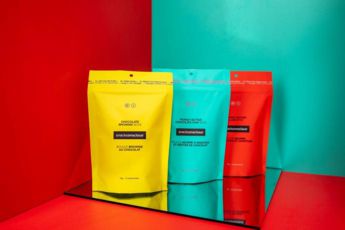 9g of plant-based protein, 10g of fibre, <4g of naturally-occuring sugars, 1B probiotics
Relies on adaptogens for sustained energy and focus (Cordyceps, Reishi, Lion's Mane and Maca)
Gluten-free, vegan and free of refined sugars
Availability: snackconscious.com, well.ca, naturamarket.ca or on shelves at Sobeys, Organic Garage and The Big Carrot.
SRP: $3.79 CAD for single serve (3 bites) and $10.99 CAD for multi serve (10 bites).