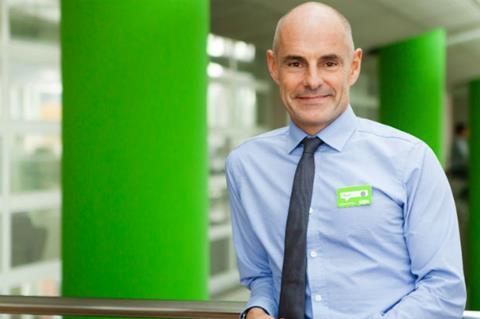 Outgoing Asda boss Roger Burnley today hailed "signs of optimism" as the supermarket revealed profits slumped last year by nearly 17%.
Asda saw sales up 7.3% year on year (excluding fuel) for the first quarter, according to a trading performance released today, covering the period 1 January to 31 March.
The results showed a partial rebound for clothing sales, which increased by 31%, and general merchandise sales, up 39%.
Asda also recorded strong demand for outdoor furniture, barbecues and garden accessories, as customers prepared for the easing of lockdown restrictions.
Like-for-like food sales increased by 3.9%, though online sales remained strong with total digital sales up 88% year on year.
Asda also today filed its annual statutory accounts for the financial year to 31 December 2020 at Companies House. They showed sales during 2020 (excluding fuel) increased 3.6% year on year, primarily driven by strong grocery sales over the pandemic and closure of hospitality.
However, operating profit slumped by almost 16.7% during the year to £486.5m. Asda blamed Covid-related costs, including shielding more than 15,000 clinically vulnerable colleagues for 12 weeks on full pay, hiring 22,000 temporary colleagues to cover absences and manage increased demand, and providing 2.6 million home shopping deliveries free of charge to shielding customers.
The results come with the acquisition of Asda by the billionaire Issa brothers and TDR Capital still awaiting final clearance by the Competition & Markets Authority. Burnley said in March that he planned to leave Asda next year "after the supermarket has transitioned fully to new ownership" and once his long-term successor is in place.
"We showed huge resilience last year in unprecedented circumstances and carried this momentum through the first quarter with strong like-for-like sales growth in many key categories, especially clothing and general merchandise," said Burnley.
"Whilst the closure of non-essential retail during the first quarter helped stimulate demand, our constant focus on keeping prices low, providing great-quality products and developing in-store partnerships with market-leading consumer brands such as B&Q, The Entertainer and Greggs, continues to resonate with customers.
"During the first quarter we continued to support our colleagues and communities impacted by the pandemic and are hugely proud of the role our pharmacy colleagues have played supporting the NHS in the Covid vaccination rollout. Although the pandemic is not over yet, there are signs that our customers are feeling much more optimistic about the future, with almost 60% of those we recently spoke to saying they are looking forward to a summer of socialising with friends and family."