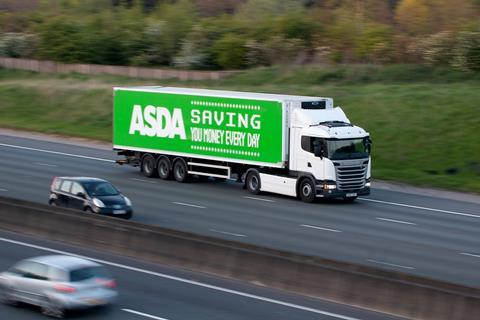 Asda is facing potential strike action in the new year after drivers and warehouse workers began voting this week on a consultative ballot over pay.
It is the first stage of the process intended to "test the water" before an official vote, according to a GMB spokesman, who said he believed the vote was likely to pass.
GMB said the dispute was over Asda's decision not to give distribution staff a "meaningful" pay rise.
"This is a pay claim put in on the back of labour shortages," added the spokesman. "This is the distribution arm and everyone's doing it, so why not?"
GMB's official ballot for industrial action is unlikely to take place until the new year, removing the potential for disruption at Asda through the festive period.
An Asda spokesman said GMB's latest pay claim was on top of the two-year deal agreed in May. "We had previously responded to the driver shortage by offering all of our existing HGV drivers a £1,000 one-off discretionary incentive retention payment," he added.
The wave of strike action will be watched closely across the industry as unions prepare to enter into negotiations with big food companies in the new year. Unite national officer for food and drink Joe Clarke said: "Most of the anniversary dates for those bigger companies within the food sector are now coming into negotiations in January."
GMB and Asda are in a long-running equal pay dispute on behalf of 40,000 Asda shopworkers. It relates to whether the role of store staff, who are predominantly women, can be compared with distribution workers for pay purposes.
Source: www.thegrocer.co.uk