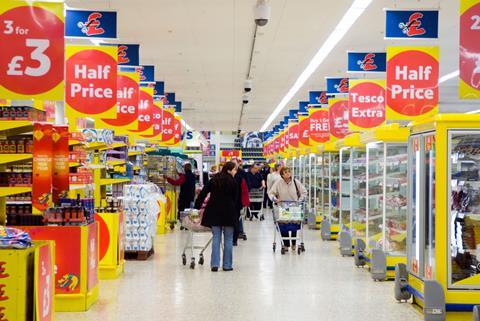 Amid supply chain disruption and soaring inflation, the full extent of the range reductions and promotion cuts at the leading supermarkets this Christmas can be revealed.
Research by The Grocer using Assosia data shows that since Christmas 2019 Tesco, Sainsbury's, Asda, Morrisons and Waitrose have collectively cut over 8,500 products, or 8% of their total online ranges, with a 5,650 reduction in 2020 and a further 2,910 cuts in 2021 [Assosia w/c 5 December 2021].
The number of promotions also continues to fall, with 6,777 fewer items discounted across the top five supermarkets, a 20% decline, a reduction of almost 9,500, or 22%, including Ocado.
As a result, there are promotions on just 26% of products in the major multiples compared with 31% this time in 2019. Discounts are also lower. The average saving has nudged down from 26.4% in 2019 to 25.8% in 2020 and is now 25% as the market struggles to contain inflation, now officially running at 5.1% according to the latest ONS figures.
The range reductions are particularly significant because Christmas is historically when supermarket ranges are at their most diverse and abundant, as a host of seasonal lines are introduced to tempt shoppers into increasing spend.
But ranges have been reined back due to ongoing supply chain issues, including acute labour shortages in key sectors such as meat processing, and raw material shortages, amid repeated warnings from industry bosses that choice would be more limited this year.
Of the big four, only Sainsbury's has increased choice in the past two years, boosting its range by almost 950 items to 25,705 since 2019.
In contrast, Asda has axed almost 6,000 products – the biggest range rationalisation of the big four – cutting its SKU count to 19,625 products, a 23% fall since 2019. It now has the lowest SKU count of the big four retailers, despite the largest average store footprint.
Morrisons has also cut its range to under 20,000 grocery SKUs since this time last year, shaving 1,726 lines, including 264 fresh food lines.
And the 16,663-strong Waitrose range is 5% smaller since 2019, though cuts this year have been minimal.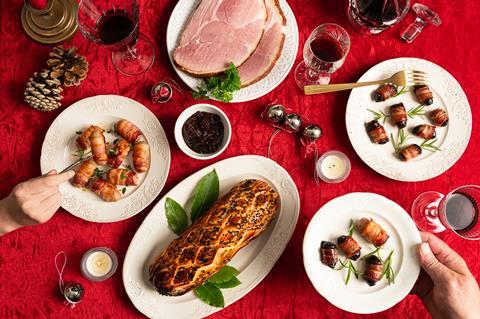 Meanwhile, Tesco has added an extra 320 lines since last year, but the latest in a series of resets in 2020 saw 1,324 lines eliminated, amid swingeing cuts to its soft drinks range. New Tesco CEO Ken Murphy also pledged last month to initiate further reductions to the current 23,611-strong range next year.
The only full assortment grocery retailer to significantly increase its range this Christmas is Ocado, adding an extra 5,753 products, including 78% more fresh food lines, after hacking it back by almost 6,000 products last year.
Experts are predicting that further range reductions are likely to continue amid growing inflation. But delistings were playing into the hands of the discounters, argued Ged Futter, a former Asda buyer and CEO of The Retail Mind.
"The big four are focusing on efficiency over service, without thinking what their stores will look like when they have 10 facings of the same product.
"When you have less range you have to be keener on price, not more expensive. When you have 10 facings of the same product, that's 10 shelf edge labels highlighting how expensive a product is!"