"Compared to the first lockdown, things are entirely different now," reports Giovanni Scavo, sales manager for Girasole Soc. Coop..
"The prolonged crisis and intermittent closures have depressed the market, as consumers have seen their purchasing power diminish. After months of crisis, the income available to families has run out, so people are trying to save money and are less inclined to spend."
What is more, H&R activities are closed and there are no local markets due to Covid-19 measures. "Although specialized retail remains stable, traditional commerce is suffering, especially here in Sicily where the situation has worsened after the summer months, as the Coronavirus swept through the population."
The big retail chain is actually growing, though prices and brand homologation (as the produce is sold under the chains' own brands) does not help the turnover of small and medium businesses. The fact that producers are often reluctant to collaborate for the common interest is also affecting commerce.
"While it is true that the main objective of marketing is to retain customers, the anonymity required by big retail chains often does not highlight the quality of the products and their history. We are focusing entirely on our brand and have decided to strengthen the communication connected to Girasole and the two labels under which we sell our produce in Italy and abroad – Felicia and Donna Rosa".
New logo, new packaging, new website, a renewed graphic design and a lot of new projects to add "content" to the product and let the traditional "wrappers" illustrate the history and soul of the company. 
In the photo, Carmelo Tripoli, president of Cooperativa Il Girasole Soc. Coop.
"Now more than ever, we believe it is necessary to convey the concepts relating to the history of our family, territory and products. We need to be able to convey an emotion that becomes fundamental in creating a universe of values around the brand to make it stand out even beyond the national borders," continues President Carmelo Tripoli.
"High-quality oranges always manage to stand out in a global market. At the moment, we are exporting mainly to Germany (where we are working with three large distribution chains) and the Baltic countries and we receive positive feedback every day, as our oranges are popular for their flavor and color." 
The internationalization process was also pushed by the bad weather in Spain, which led to changes in a few commercial routes and modified orders.
"Demand exceeds supply at the moment, so we are hastening operations in the groves to guarantee deliveries: almost all seasonal oranges are fully ripe with excellent flavor, excellent shelf-life and excellent nutritional qualities. It is time to harvest."
Contacts: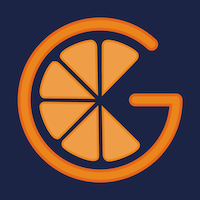 Il Girasole Soc. Coop.
VIA Francesco Petrarca, 51
95047 Paternò (CT) – Italy
Tel.: (+39) 095 623381
Email: info@ilgirasolearance.com
Website: www.ilgirasolearance.com