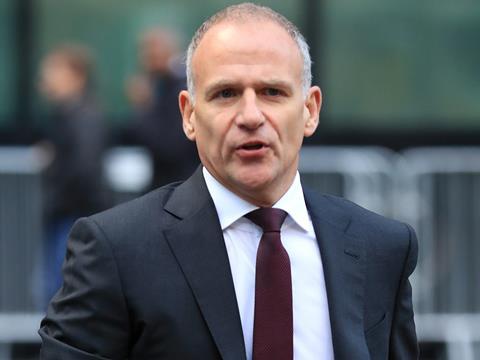 Boris Johnson has hired ex-Tesco CEO Dave Lewis as the government's new supply chain advisor to help manage the widespread disruption plaguing the entire food industry in the run-up to Christmas.
Lewis will work with the Cabinet Office to "quickly resolve acute, short-term issues" as well as advise on long-term improvements to British supply chains.
This will include both identifying the causes of the ongoing labour and food shortages as well as advising on resolutions "either through direct government action or through industry with government support".
Earlier this week, Johnson told business leaders that avoiding Christmas food shortages was their responsibility, claiming "government can't step in and fix every bit of the supply chain".
Lewis will also co-chair the new Supply Chain Advisory Group made up of industry experts, and the new Industry Taskforce, which will look "to ensure those on the ground have the opportunity to voice their concerns and advise on the most efficient resolutions".
Making the announcement, the prime minister said "there are currently global supply issues which we are working with industry to mitigate and Dave brings a wealth of experience which will help us continue to protect our businesses and supply chains".
This is not Lewis' first foray into Whitehall. In 2008, he was appointed chair of the Public Health Commission by then opposition Conservative party. The taskforce published a list of recommendations on public health issues around diet, alcohol consumption and physical activity.
The report became a pillar of the next Conservative government's 'Public Health Responsibility Deal'. Launched in March 2011, it aimed to create a partnership between government, health organisations and business, with the aim of improving population health.
Lewis will start the new role on 11 October, and will remain in post until the end of the year.