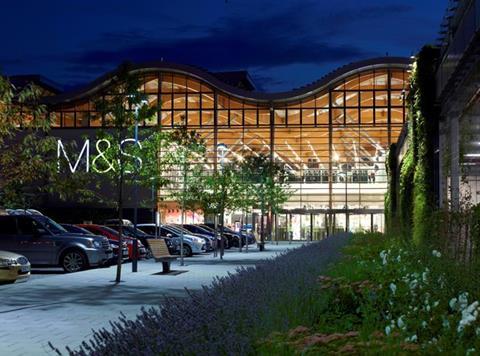 Perhaps more so than any other supermarket, M&S has been willing to put its head above the parapet this year and spell out the difficulties facing supermarkets as a result of Brexit.
It began in the initial days of January, when M&S declared Percy Pigs one of Brexit's first casualties, hit by new tariffs in Ireland as a result of rules of origin regulations.
A few months later, the retailer announced the Irish Sea border had added around £30m of costs to its Irish business, and now this week, it revealed it is already cutting Christmas products in Northern Ireland due to concerns over the upcoming checks set to begin in October.
The political situation in Northern Ireland has understandably given supermarkets pause for thought in commenting publicly on their issues in the region, and so M&S deserves kudos for speaking out as openly as it has.
The objective, of course, is to pressure the government into finding an agreement that eases the full whack of checks set to begin in October. Time is running out. Retailers will realistically need to know what the agreements will be by August if they are to have any chance of making adequate preparations in time.
If the UK's latest proposals are anything to go by, that looks unlikely. Yesterday the government released a new command paper which turned out largely to be a rehashing of the previously rejected solutions of the past four years of Northern Ireland discussions.
The five key proposals included an 'honesty box' approach to the GB-NI border to remove checks for businesses by allowing them to self-certify their products will remain in NI and not move on into the Republic.
Meanwhile to tackle future regulatory divergence between the UK and the EU, the government proposed a "dual regulatory regime" in which goods made to UK standards would be clearly labelled as "NI-only", while any goods destined for the EU single market would still meet EU rules and procedures.
Within hours, the EU had already signalled it was likely to reject them. Maroš Šefčovič, European Commission VP, said the EU "will not agree to a renegotiation of the protocol".
A solution in place by October is looking increasingly fanciful. Even if a British proposal were to gain traction in Brussels, considerably more negotiation will still be required. Given the considerable gap between the UK and the EU, the reality is any compromise is still some way off. The can has been kicked down the road time after time when it comes to Northern Ireland and this seems likely to continue again.
The question is therefore what comes next. The UK has seemingly backed away from its hard-line stance on triggering Article 16, which would give it unilateral powers on overriding the NI Protocol. Instead, Lord Frost is now calling for a freeze on the current situation to indefinitely extending the existing grace periods on certain checks until a new settlement is reached.
While this itself is fanciful, the EU may be inclined to extend the grace period for a limited time. Although the existing status quo is hugely undesirable for all parties, it is just about sustainable enough to continue.
Not that a grace period extension would be applauded in Belfast. Businesses are crying out for certainty, not further delays. For years they've made plans for Brexit deadlines that never came to pass. Don't be surprised if M&S's Christmas cull is yet another.