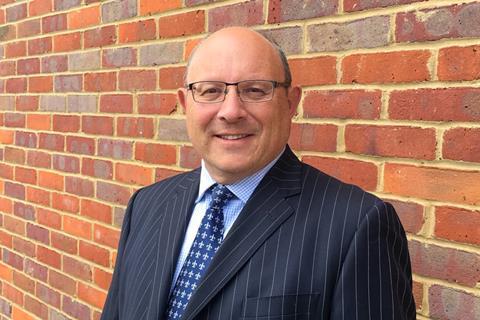 Groceries Code Adjudicator Mark White has held talks with Sainsbury's amid claims suppliers have been subjected to short notice delistings and demands for lump sums as part of its controversial range review.
The Adjudicator told The Grocer he had been contacted by a number of suppliers about the behaviour of the retailer, amid what he admitted had been a post-lockdown wave of price demands on suppliers from the big supermarkets.
White said he was now calling on more suppliers to come forward with evidence before deciding on his next course of action.
White's intervention comes despite Sainsbury's coming top of the GCA's YouGov poll for retailer behaviour released today- based on suppliers views on their compliance with the code, with Aldi being knocked off the number one slot for the first time since the poll began in 2014.
However, White admitted that had the poll, conducted from 11 January to 21 February, been carried out a few weeks later the results "may well have been different."
The Grocer revealed last month Sainsbury's had asked suppliers to contribute up to a fifth of sales turnover, as it launches a major range reset to compete with the discounters and rival supermarkets, with suppliers being given as little as seven days to agree.
The Grocer understands all major suppliers have been contacted by the retailer, with some already having been delisted as Sainsbury's looks to rationalise and reduce prices.
"I'm aware of a number of issues that have been raised about Sainsbury's by suppliers," said White.
"What I would now appeal for is for other suppliers to contact me if there has been an issue. It's important that I know what is going on."
When asked if he was worried the new league table would be seen as misleading, he said: "Yes, of course I'm concerned. If I'd have delayed it for four or five weeks it might well have given a different answer."
His intervention comes despite the latest poll showing an overall improvement in retailer behaviour, with Sainsbury's recording an all-time high of 98% for code compliance, with Co-op and Aldi on 97%.
Aldi still ranked highest when suppliers were asked whether the retailers conducted trading relationships fairly, in good faith and without duress.
More than half of the retailers scored 95% or more compared with one in 2020, with only Iceland (86%) scoring elss than 90%.
However, despite praising the overall improvement of retailer conduct, White issued a wider warning on delistings.
"It's not just Sainsbury's that are conducting range reviews. We will have to keep a watch on that to see whether these delistings are happening now we are moving out of the pandemic. I will be looking at delisting to see that the code is upheld. Delisting is one of the issues I've taken up with all our CCOs and is still a live issue."
British Brands Group director John Noble said: "Since the hiatus of the arrival of the Covid abated, a number of retailers have sought better prices from suppliers, often accompanied by requirements to reduce range.
"Pressure to reduce suppliers' prices has, in some instances, gone beyond the usual something-for-something trade negotiation into demands for something-for-nothing.
"Where such demands are linked, explicitly or implicitly, with discussions on ranging, GSCOP provisions may come into play.
"Where products are well-established and not on promotion, the demands may equate to a payment as a condition of being a supplier, a GSCOP red line. Furthermore, if those demands take place against tight deadlines and insufficient information (including comparisons with trading periods that are unlikely to be replicated, such as 2020), then it may undermine the certainty for suppliers that the GSCOP fair dealing provision was designed to avoid."