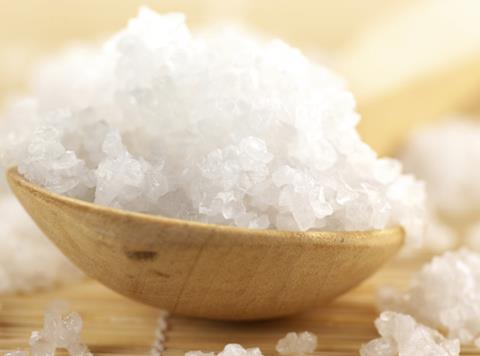 A group of nearly 250 medical experts have written to Boris Johnson urging the government to bring in mandatory salt reduction targets.
The letter to the PM urged the government to ensure all UK food companies committed to salt reduction, which it said would help prevent one of the major causes of disability and death through strokes and heart disease.
The government is due to publish an update later this year on the industry's progress towards meeting 2024 voluntary reformulation targets, but critics claim, along with the lapsed sugar reduction programme, efforts have been allowed to stall.
Industry groups have in turn claimed the government's targets are impossible to achieve, with a target of 20% reduction in salt set by the now defunct PHE for products such as bacon, breakfast cereals, cheese and pizzas.
The new targets came despite previous targets for 2018 having been widely missed and the out of home sector lagging way behind.
The letter, backed by the Royal Society for Public Health, the Faculty of Public Health, Blood Pressure UK, Early Start Nutrition, Heart UK and London Early Years Foundation, among many others, claims evidence from South Africa, where mandatory targets exist, showed in five years most products had been reformulated to comply with targets and achieved a large fall in population salt intake, with the biggest falls occurring in the most deprived groups.
"In light of the government's 'levelling up' ambitions and the imminent release of a white paper detailing measures to address health disparities, mandatory salt targets would help ensure the government meets those ambitions," said Graham MacGregor, professor of cardiovascular medicine at Queen Mary University of London and chairman of Action on Salt.
"Reducing salt is the most cost-effective measure for lowering blood pressure and reducing the number of people suffering and dying from strokes, heart disease and life-changing disabilities.
"However, companies are making very little effort to comply with the current voluntary targets. As a result, the amount of salt the nation eats is not falling. Therefore, the government must enforce its comprehensive salt reduction targets without delay."