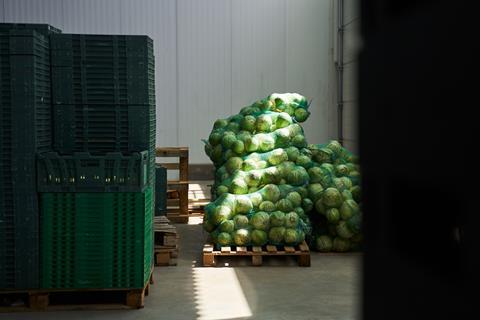 The ongoing HGV driver shortages in the supply sector have hit service levels hard across the UK. While the government has recently introduced quicker HGV testing, and is now releasing its immigration restrictions to attract EU drivers in the short term, the busy Christmas period is only around the corner. And let's face it, the driver shortage is just one part of a huge problem facing the grocery sector.
A lack of drivers, shortages of warehouse and manufacturing staff, reduced availability of transport equipment and challenges with warehouse space available across the country, along with Brexit and the pandemic, are threatening to disrupt Christmas this year.
So, as ex-Tesco boss Sir Dave Lewis is brought back out of retirement as the government's special adviser to "mitigate global supply chain" issues, and pre-empt future blockages", what can the sector do to ensure we have a Christmas that is as close to normal as possible?
To combat the lack of supply workers, reduced transport options for suppliers and ongoing warehousing shortages, suppliers and retailers will need to be increasingly innovative and prioritise collaboration to ensure that as many products as possible can get to the supermarket shelves this festive season.
When resource is limited, it is essential that the resource you do have is very well utilised, and collaboration can be key to achieving this. Suppliers and retailers should work together to improve the efficiency of flow through the supply chain – now is not the time for "little and often".
Increasing order quantities by SKU will enable more full pallet ordering, less labour-intensive picking and better vehicle space utilisation. Reducing order/delivery frequency and therefore increasing delivery size will enable improved vehicle utilisation. These are just two practical steps that can and should be taken that will deliver significant benefits.
Suppliers should consider collaborating vertically with retailers on initiatives such as back haul and front haul to reduce empty running. Suppliers should also be collaborating horizontally with other manufacturers to increase vehicle utilisation through consolidated deliveries or reduced empty running through sending combined loads into certain geographies.
Collaboration between supplier and retailer will also be key to demand and supply. The media noise around the supply chain challenges means consumer buying behaviour will be different this Christmas, with consumers buying earlier and stocking up on some products. A mutual understanding of the demand profile will be key, and there must be clear communication of supply issues as they arise. Communication needs to be timely and visible on the right channels to ensure reach.
Demand for warehousing space started to grow drastically in 2018 when online sales boomed and more and more retailers snapped up what was available. That same year, Savills warned that there would only be around two-and-a-half years of warehousing supply left, and now, in 2021, we are experiencing the worst of this prediction, with warehousing availability and capacity across England and Scotland now at an all-time low. At the same time, there are suppliers who, due to the impact of Covid, Brexit and other factors, are operating at lower stock levels than usual going into the peak season. Again, collaboration across manufacturers could be a key opportunity.
The supply sector is experiencing some of its worst shortages in decades. While a lack of HGV drivers may appear to be the biggest issue, overall transport, warehousing and staff shortages are all part of a growing problem. We have even heard from key industry leaders that customers may have to choose between receiving presents and putting a turkey on the table this year.
There is no time to waste and now is the time to plan, prepare and address this warehouse and transport shortage by communicating with customers, working with competitors and optimising warehouse space and truck journeys in time for the festive season.