From fertilizer to steel, agricultural input costs are rising. The only certainty, say some analysts, is the great number of factors in play make forecasting prices a challenge. 
Why it matters: Farmers need to play far ahead in purchasing inputs and planning purchases and expansion, and volatile, rapidly rising prices can make for more expensive projects than expected.
"Generally speaking, people are feeling some pressure on input costs, especially if we consider where prices were back in the fall," says Craig Klemmer, senior economist with Farm Credit Canada. Unlike lumber, however, he says steel costs have not seen 50 per cent-plus price hikes. 
There is some upward pressure though, in part because of higher construction demand, though not as high as demand for wood, and pandemic-related production shutdowns. Shipping delays are a factor as well.
All said, Klemmer believes it's less of a conversation exclusively related to price, and more related to on-the-ground supply. Even if prices on some steel parts don't go up, the availability of parts might be an issue. 
"We're seeing upward pressure. People that had locked in prices prior to these runups are feeling OK," says Klemmer in reference to construction materials more generally. 
A more severe outlook has been reported by construction materials giant Armtec. 
In a January customer letter, the company describes the current market for steel as surging due to increased demand, low service centre inventory, low North American import levels, long lead times at all mills, planned and unplanned mill outages, low domestic mill capacity utilization, Q4 2020 restrictions on imported slab from Brazil, and a general steel price increase worldwide. Collectively this has led to a significant increase in dollar-per-tonne costs and a reluctance to guarantee prices much ahead of purchase. 
Shipping containers are in short supply, as companies don't wait for backhaul from North America as they try to get containers back to China as quickly as possible.
Other agricultural construction materials, such as drainage tile, have also been reported to be in tight supply.
Fertilizer
What's will happen with fertilizer largely depends on the product and where it originates, according to Ken McEwan, professor of production economics and agribusiness at the University of Guelph's Ridgetown campus. While some products are likely to be less affected by supply-related disruptions, such as domestically produced potash, others like phosphates produced in the southern United States might be at greater risk. 
Scott Persall, a Norfolk County grower, has seen an increase in his fertilizer bill. While his dry fertilizer costs have held with only minor increases, his nitrogen costs have risen between 25 and 30 per cent. He anticipates fuel, already higher compared to last year, will be an even more significant factor once subsequent increases in the carbon tax come into effect.
"That's adding cost. Property taxes in my area are going up. It seems like everyone is taking a bit more this year," says Persall. 
McEwan conducts price surveys of major agricultural inputs several times each year. While information for the first quarter of 2021 has not yet been gathered, he says preliminary reports indicate urea, phosphate and other fertility staples could see a 15 to 20 per cent price increase.
This is by no means set in stone, though.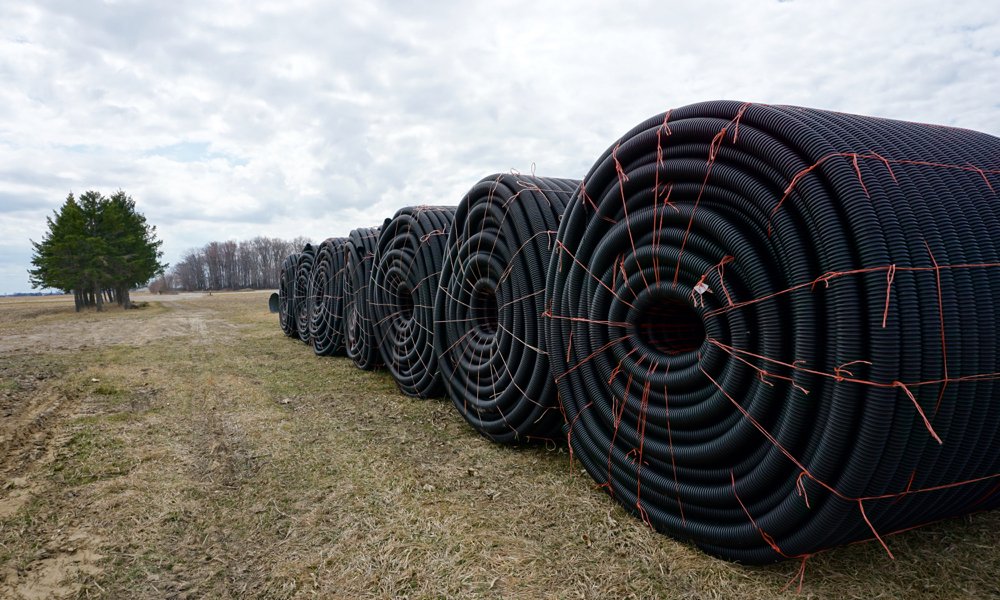 Factors such as the exchange rate of the Canadian dollar — up about 10 cents from this time last year — higher oil prices, the imposition of duties by the United States on fertilizers from Russia and other countries due to a World Trade Organization ruling, and higher domestic demand driven by good commodity prices will all influence farmers' collective fertility price tag. He says the latter will likely have a particularly noticeable effect.
"Maybe it won't be as high as 15 per cent. It's hard to say," says McEwan. "A lot of it depends on timing. It depends what the farmer's purchasing practices are, what they have relationship-wise with their dealer…there are many things that can be attached to it."
In more normal years, pesticide prices go up slightly more than the overall inflation rate. McEwan expects this will continue. But once again, supply disruptions and demand warrant consideration. 
With active ingredients largely originating in Europe and being processed in the United States, Canadian growers and ag retailers occupy the end of the supply chain. Issues further up the line could affect supply, and thus price, although currently, there does not appear to be a significant instance of such a scenario. 
"It's big business these imports. In 2020 it was worth $4 billion; $2 million in pesticides and $2 million for fertilizers," McEwan says. 
"I think input prices are likely to climb this spring. The exact amount is unknown. And I think you have to be very careful, you can't lump everything in together. Pesticides are priced completely different from fertilizer." 
Petroleum
Fuel brings a mixed story as well as an uncertain future. Significantly increased oil prices compared to spring of last year have played a significant part in rising costs at the pump, says Klemmer. 
The opening of world economies, however slow the process might be, is also expected to drive greater demand. This will increase upward pressure in turn, as will further supply disruptions. 
"Overall context is going to be extremely important. We are seeing higher prices for fuel… but they are a bit steadier when we look at the average price over 2020. It's more of a neutral story than what we expected."