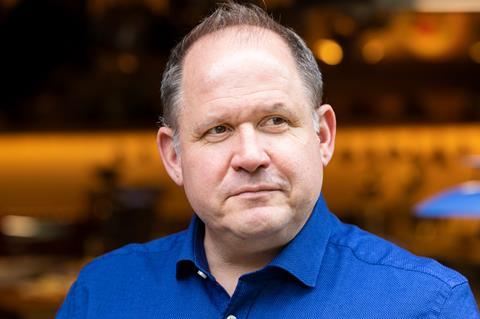 A coalition of investors claiming to represent over £3 trillion in assets have called on the government to bring in mandatory health targets and junk food taxes, on the back of Henry Dimbleby's National Food Strategy (NFS).
An open letter from 18 institutional investors, organised by The Food Foundation, Rathbone Greenbank Investments and Guy's & St Thomas' Foundation, today demanded ministers come up with a hard hitting series of proposals in their promised whitepaper response to the strategy's recommendations.
The NFS Part 2, published in July, included a call for mandatory reporting on a series of metrics, including annual sales figures on all HFSS products, sales of protein (including showing what proportion of sales were for meat) and sales of fruit & veg, as well as figures for food waste.
The move has already received backing from Tesco, Sainsbury's, Waitrose, Iceland, Greggs, Co-op and Greencore, who have backed what they called an "historic transparency drive".
Meanwhile, Morrisons told The Grocer it "fully supported" the direction of travel for mandatory reporting.
However, among other bombshell proposals, Dimbleby called for a £3/kg tax on sugar and a £6/kg tax on salt used for all processed foods sold in supermarkets, restaurants and catering, sparing only small companies such as takeaways.
Today's letter says: "Mandatory reporting would help to increase the comparability of data on food businesses' targets, commitment, and progress. We therefore call on the government to demonstrate clear leadership and ambition in its response to the National Food Strategy in order to create a food system that promotes health and wellbeing for the entire population while preserving and enhancing the environmental systems on which we all rely."
It also calls on ministers to "consider the full range of regulatory tools" including taxation and more regulation on food companies.
The move comes with MPs debating the NFS in Westminster today and as pressure groups and investors increase pressure on supermarkets to act on obesity.
Last week ShareAction published research claiming supermarkets were running more than 4,000 online promotions for unhealthy food every week, with Sainsbury's the only retailer geared up for the looming government ban.
"Taking action on the National Food Strategy's recommendations must be a priority for the UK," said Anna Taylor, executive director at The Food Foundation.
"Not only is our health worsening, with public spending on obesity-related ill health set to keep rising, but we will not be able to meet our climate commitments without acting on sustainable food. We urgently need consistency in how food businesses report on health and sustainability metrics, to ensure that we have clear, industry-wide evidence of how the food sector is transitioning to healthier and more sustainable food sales. To achieve that, we need government and investors to work together and help drive this shift to regular and transparent reporting."