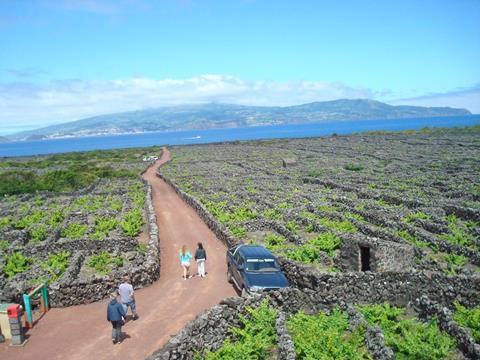 Portuguese police have arrested at least 40 people on Wednesday on suspicion of involvement in alleged human trafficking rings that illegally brought migrants to work on farms in the Alentejo region of Portugal.
An operation conducted by the national police force's counterterrorism unit saw about 400 officers carry out 65 raids during the early hours of the morning.
It resulted in the arrest of alleged members of a human trafficking operation promising migrants a job on Portuguese fruit and olive farms that have been linked to UK supermarket supply.
Police confirmed that the suspects, aged 22 to 58, were a mix of Portuguese and foreign nationals. The alleged victims were from countries including India, Pakistan, Romania and Morocco.
The suspects were "heavily indicted for crimes of criminal association, human trafficking, money laundering, forgery of documents, among others", police said.
Portuguese public prosecutors have confirmed the raids but have yet to comment further on the investigation, which is currently under judicial secrecy.
A source working for a migrant rights organisation in Portugal claimed the suspects arrested during Wednesday's operation were known to be involved in human trafficking rings that supplied foreign labour to olive oil farms near Cuba – where the raids took place – in the autumn season, as well as berry farms near Odemira during the summer season.
Farms in the Odemira municipality of southern Portugal export fruits to the UK and have previously been linked to alleged human rights abuses and labour exploitation.
Earlier this year, the Guardian reported that south Asian nationals employed by those same soft fruit farms were working under "exploitative conditions", including being paid less than the minimum wage to pick berries destined for UK supermarkets such as Waitrose, Tesco and Marks & Spencer.
Evidence showed those workers were employed by at least three farms supplying their berries to British supermarkets through the US multinational Driscoll's, which operated several soft fruit farms in southwest Portugal in partnership with independent growers.
The company said in a statement that it had "zero tolerance" for engaging in human trafficking and forced labour practices.
"Driscoll's has strict policies for practices that do not abide by the law and its global labour standards.
"If any of our independent growers' practices conflict with our standards or the local legal framework, Driscoll's determines corrective actions."
Both Waitrose and M&S recently told The Grocer they were still in business with Driscoll's Portuguese operations following the Guardian's allegations.
M&S said it had investigated the claims and that audits had taken place to ensure compliance.
A Waitrose spokeswoman said: "Worker welfare is incredibly important to us, and we've taken steps to improve conditions with our supplier, including regular audits and worker surveys to track progress."
Tesco did not comment on its relationship with Driscoll's in Portugal.