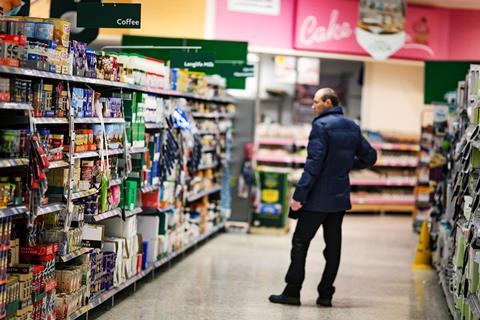 Morrisons has strongly defended attacks on its ambitions for fighting obesity, after becoming the latest supermarket to fall victim to a shareholder revolt on health.
ShareAction has written to Morrisons chairman Andy Higginson ahead of today's AGM, along with seven investors, calling on the supermarket to set targets to increase sales of healthy products, in line with moves by Tesco, M&S and Sainsbury's.
The investors, including pension fund giant Nest, Guy's & St Thomas' Foundation and JO Hambro Capital Management, claim whilst Morrisons has a target to increase its number of healthier own-brand products (to 65% of all own-brand products by 2025), it has not been transparent about its sales or published strong enough targets on how to make products healthier.
The letter calls on Morrisons to disclose the share of total food and non-alcoholic drink annual sales by volume made up of healthier products, and to publish a long-term target and strategy to significantly increase that share.
It also demands Morrisons publishes a description of progress on delivering towards such targets and strategic commitments in its annual reports from 2022 onwards.
Adding that Morrisons was now the only one of the three UK supermarkets on the London Stock Exchange not to set sales-based health targets, Ignacio Vazquez, senior manager at ShareAction, said: "Investors want to better understand how supermarkets are taking responsibility for their enormous influence on public health.
"This means targeting greater sales of healthier products – not just the number of products – and applying these targets to all products, not just their own-brand ranges."
He added: "While Morrisons has made significant progress in reducing the calorie, salt and sugar content of its own-brand products, questions remain about the company's strategy and overall exposure to growing regulatory pressure and consumer trends supporting healthier diets."
Morrisons today said the group's claims were wide of the mark and also denied allegations that it had not allowed questions on the subject from shareholders, with an event last week having included questions from, among others, ShareAction.
The Grocer understands the retailer held a meeting last month with the campaigners to discuss its plans on obesity and said it was determined to help lead the industry in the war on obesity.
"We are committed to helping our customers make healthier choices and we are supportive of measuring performance and setting meaningful targets," said a Morrisons spokesman.
"We already publish the proportion of our own-brand products which are classed as healthy and have a commitment to increase this."
He said in 2020 Morrrisons removed 8.6 billion calories from its own-label line-up.
However, the dispute is the latest development in the trend of shareholders trying to push retailers to go faster on tackling obesity, using such "shaming" tactics.
In May, ShareAction withdrew a resolution slamming Tesco for its lack of action on obesity after the supermarket announced a raft of new measures across stores in the UK and Europe.
Sources said today's call for faster action was unlikely to be the last.