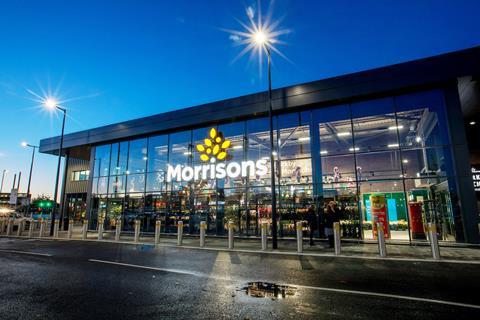 Morrisons has launched a new software platform to help own-label suppliers reduce greenhouse gas emissions.
As part of its target of a 30% reduction in supply chain Scope 3 carbon emissions by 2030, it will initially offer 400 of its own-label suppliers access to what it described as an "industry-leading" tech platform called Manufacture 2030.
The supermarket said the new tool would help suppliers to accurately measure, track and forecast their operational carbon emissions.
It would also provide guidance and advice on reducing emissions using expert recommendations, monthly webinars and peer-to-peer problem solving, it said. This would cover issues such as operational emissions, energy efficiency and on-site renewable energy generation.
Morrisons stressed all of Manufacture 2030's content aligned with best practice methodology of the World Wildlife Fund, Science Based Target Initiative and the Waste Resources Action Programme.
Own-label suppliers will not have to pay to join the environmental programme. Morrisons said it would fund the cost of the tool for each of its own-brand suppliers. A wider rollout of the tool is planned for 2022.
"We're asking our own-brand suppliers to join with us to tackle greenhouse gas emissions," said Morrisons head of corporate services Steven Butts.
"As Morrisons is 'vertically integrated' – we manufacture more than half of the fresh food we sell – we're in a unique position to be able to offer support to the industry. We expect that this programme will remove thousands of tonnes of carbon from our supply chain a year – to make it easier for our customers to reduce the footprint of their shopping baskets."
Source: www.thegrocer.co.uk