Nabati Foods Global, a plant-based food tech company offering whole, natural, plant-based foods for health-conscious consumers, has its plant-based Chick'n Burger nominated as a finalist for the best new products of 2020 with the Retail Council of Canada's 28th Annual Canadian Grand Prix New Products Awards.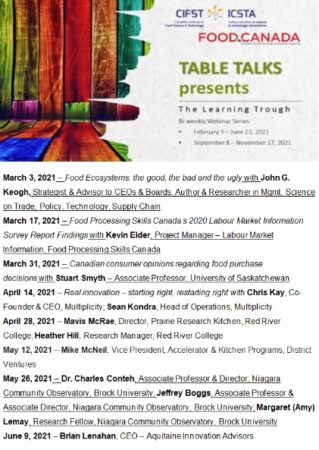 The Retail Council of Canada supports Canadian retailers through advocacy, communications, and education.
"Nabati is proud to be named a finalist for this unique and distinguished award from a leading business advocacy group in Canada," Nabati CEO Ahmad Yeha said. "We appreciate the Retail Council of Canada recognizing Nabati's efforts to create real, clean, nourishing plant-based foods like our popular Chick'n Burger. This nomination validates the investment we continuously make in product innovation, particularly for our plant-based meat lines."
Winners will be announced on June 3, 2021 at the Grand Prix New Product Awards Virtual Gala. The event celebrates new products in food, non-food, and private-label categories. The finalists are evaluated based on (1) product characteristics (2) innovations and originality (3) presentation and packaging (4) overall consumer value.
"While Nabati hopes to win a Grand Prix New Product Award, we're honoured to be among a great field of finalists," Yehya said. "We encourage consumers to vote with their wallets and taste buds by making their own assessment of all our great Nabati products. Nabati will continue our foundational mission to create healthy, delicious, sustainable food compatible with any diet. We created the Chick'n Burger because we saw a gap in the market for a plant-based, unbreaded 'chicken' patty, that gives the customer more control of their meal."
All Nabati products are kosher, vegan, and GMO-free products across the company's four creative product lines.