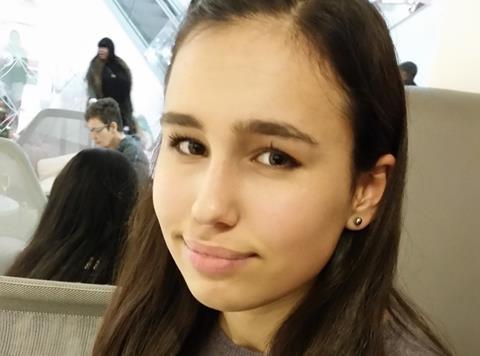 It is five years since our beloved daughter Natasha died from a severe allergic to reaction to sesame seeds hidden in a baguette bought from a UK café chain.
There was partial labelling on the sandwich, but no mention that it contained the ingredient, and Natasha, aged 15, was reassured that it was safe to eat with devastating consequences.
Over the past five years, there has been little to celebrate as we try to learn to live with Natasha's death.
1 October 2021, when Natasha's Law comes into force across the UK, is an exception.
This requires all food retailers and outlets to display full ingredient and allergen labelling on every food item made on the premises and pre-packed for direct sale – items such as sandwiches, cakes and salads.
The introduction of the new law marks a major milestone in our campaign to help the two to three million people in the UK living with food allergies.
At Natasha's inquest we were made aware of the loophole in the law that meant food retailers, of all sizes, didn't need to list all ingredients on pre-packed for direct sale items.
The coroner's verdict was articulated perfectly: the legal loophole in the food law was being misused.
Determined to protect others from avoidable, potentially fatal allergic reactions to food, we launched a campaign to change the law.
Our plight was taken up by the then environment secretary Michael Gove, and the new law was laid before Parliament in September 2019.
We agreed with Mr Gove that it was right to allow food retailers two years to prepare for the new rules.
We are delighted that the big supermarkets and many other food businesses of all sizes have made changes to ensure they are compliant with the new law, many well head of the 1 October deadline.
It seems smaller, independent food outlets such as sandwich shops and cafés have been less positive about the change in the law.
Earlier this year, a survey by the British Sandwich Association found that a third of its members were not aware of the existence of Natasha's Law.
Hopefully that picture has now changed – because food allergies are a food industry issue and no one wants to be on the wrong side of the argument.
Natasha's Law quite simply is about saving lives. It is about helping to protect the millions of people in the UK with food allergies from allergic reactions that are unpredictable and can be life-threatening.
This change in the law brings greater transparency about the foods people are buying and eating. It will give people with food allergies confidence when they are buying pre-packaged food for direct sale such as sandwiches and salads.
Everyone should be able to consume food safely.
At Natasha's inquest, the coroner stated that, had the baguette containing hidden sesame seeds that Natasha consumed been properly labelled, she would not have eaten it. Natasha would not have died.
Natasha was always extremely careful to check food labels and until that terrible day in 2016 hadn't had a severe allergic reaction for over nine years.
Nothing can bring Natasha back, and we have to live with that reality every day, but we know in our hearts that Natasha would be very proud that a new law in her name will help to protect others.
However, there is still so much that needs to be done to support people in this country with food allergies.
Following Natasha's death we set up The Natasha Allergy Research Foundation, in 2019, to fund vital medical research and raise awareness of food allergies.
The charity recently launched a campaign urging the government to appoint an allergy tsar – a champion for people with allergies to ensure they receive correct and appropriate support, including joined-up healthcare to prevent avoidable deaths and ill health.
Just like Natasha's Law, which was supported by 88% of the public, the appointment of an allergy tsar has the support of two-thirds of adults, according to an Opinium poll of 2,000 people for the charity.
Please join us in our determination to make allergy history.
To sign the Parliamentary petition for an allergy tsar go to: https://petition.parliament.uk/petitions/589716