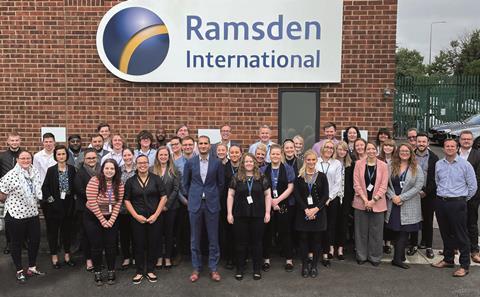 Nisa Retail has agreed a new five-year contract to supply Ramsden International.
Nisa said the extension of its existing deal to supply the exporter, which distributes British grocery products to 133 countries, has the potential to deliver £200m of sales over the duration.
Ramsden, which this week was named Exporter of the Year at The Grocer Gold Awards, will have access to over 16,000 SKUs via Nisa and exclusivity of export to 2,400 Co-op own label lines.
"Our partnership with Nisa is key to accelerating our global ambitions and gives us the flexibility and levels of service that ensure we continue to deliver the best possible service to our customers," said Ramsden International MD Akhtar Zahid.
"Nisa has demonstrated and exceeded expectation throughout our working relationship, through jointly incorporating and developing many bespoke procedures and always being open to review further mutually beneficial service enhancements."
Nisa head of sales & corporate development James Roberts said: "Nisa has worked closely with the team at Ramsden International for many years now, and our comprehensive understanding of its unique business profile has helped to share a class-leading trading solution that mutually rewards respective parties and delivers maximum benefits.
"After more than a decade of building the strong trading relationship we have with Ramsden International, we are delighted to have agreed the extension of our contract and are excited to be a part of the group's growth."
Source: www.thegrocer.co.uk