What would happen if Ontario went dry?
It's a question many are asking as a May 12 shutdown deadline, issued by the governor of Michigan earlier this year, looms for Enbridge's Line 5 pipeline. The Line connects Ontario to Wisconsin via Sarnia, bringing hundreds of thousands of gallons of fossil fuels into the province each day.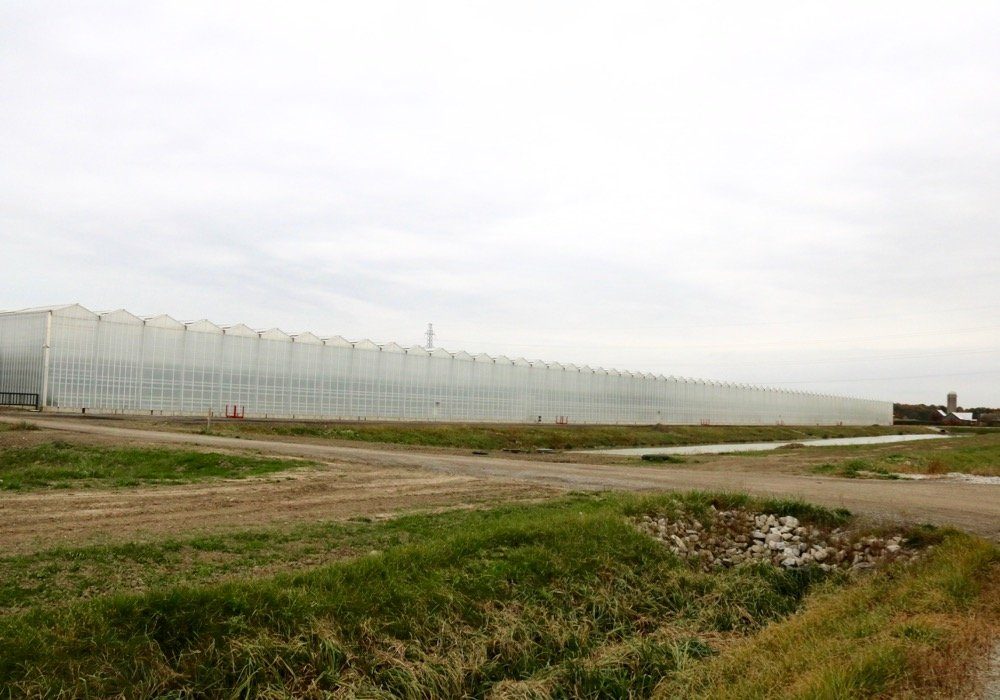 Why it matters: Eastern Canada, and even some northern states, are completely dependent on the continued, timely delivery of fossil fuels through Enbridge's Line 5 pipeline.
The order stems from environmental concerns around the petroleum company's current pipeline infrastructure submerged in the Straights of Mackinac. The pipeline has been in operation for decades, and Enbridge has plans to update the line by running it through a fortified lakebed tunnel. Advocates for the shutdown say the damage from any leak or spill would have significant consequences for the Great Lakes Ecosystem. 
Should the State of Michigan enforce the shutdown, however, Ontario, Quebec, and some northern states would be plunged into an energy crisis.
As detailed by an April 21 press release from the Canadian Senate, farmers in Central and Eastern Canada say the Line 5 shutdown will disrupt and lengthen supply chains, making it disproportionately difficult for them to obtain propane for drying grain and heating barns. Contingency planning for Central and Eastern Canada includes increasing the importation of petroleum products, including propane, by rail and truck, as well as increasing storage capacity.
But according to Crispin Colvin, Lambton-Middlesex zone director and executive member of the Ontario Federation of Agriculture (OFA), such contingency plans will be completely inadequate. Attempts to increase supply from other pipelines are also not possible because capacity is already maximized.
"Michigan alone would have a propane shortage of 756,000 US gallons a day," says Colvin. "There is no alternative. You can't run enough trucks across the Bluewater Bridge.
"You can't heat the barns. Greenhouses won't have fuel for heat. It impacts not just the farmers but the whole food chain…It's going to be like trying to get a vaccine. You get a little here and a little there, and that's a frightening thought. Not just from a farmer point of view but a whole system point of view."
Brian Gilroy, a Meaford-area apple grower and president of the Canadian Horticultural Council, shares Colvin's concerns. He adds such a significant shortage in fossil fuels will apply major upward pressure on food prices, from primary to processed products.
"They have to realize if they want food at a reasonable price, Line 5 has to remain open. If this pipeline was to be closed down it would significantly increase the costs of fuels essential to the growing of fruits and vegetables," says Gilroy.
"I don't think people realize a lot of the value-added processing that takes place in Ontario is dependent on locally available fruits and vegetables. If they're not available, you're looking at a situation where those value-added things start going to other places where they are available."
Regarding alternatives forms of transport and environmental risk, Gilroy also questions whether trucks and rail truly are greener, safer options.
How such a wide geographical area became so dependent on a single avenue of fossil fuel supply is unclear. For Colvin, it's partially a result of over-investment in "just-in-time" economies of scale, and yet another example of what happens when a system's vulnerabilities are not given proper attention. 
Jurisdictional questions are further complicating the issue. From the Federal point of view, Colvin says agreements signed in the 1970s by Canada and the United States consider fuel moving between the two countries to be under federal jurisdiction. Whether Michigan has the authority to shut the line down is thus under scrutiny.
"We don't look at what happens if one part of the chain breaks," he says. "I am cautiously optimistic it will get resolved but I don't think it's an issue you get complacent about and say, oh they will never shut it down." Colvin and Gilroy affirm their respective organizations, and others in the sector, are pushing for a resolution. OFA is heading the overall effort and is in contact with both Ottawa and the province. Both levels of government support Line 5's continued operation.