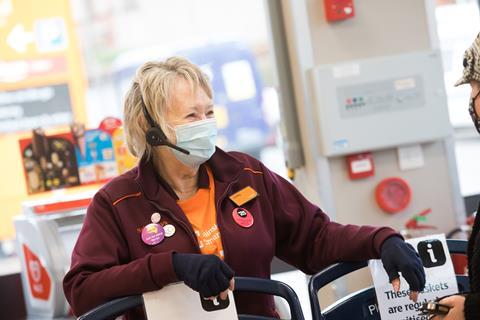 Sainsbury's could reintroduce screens between self-service tills if it receives feedback that it would make customers feel safer.
The Grocer understands Sainsbury's is continuing to review the situation after it decided to remove the screens in stores across the country on the so-called Freedom Day of 19 July.
Since then, the retailer has continued to receive complaints on social media over the move.
"Was it really necessary to remove screens at checkouts so soon?" one user asked Sainsbury's. "No longer feel safe in store."
Another said: "I really do not understand your logic in removing screens at self-service checkouts but keeping them between staff and customers. Have you thought through the implications of the messaging this gives your customers?"
Last week, the government lifted all Covid restrictions and made it non-mandatory for individuals to wear a face mask inside supermarkets.
At the time, Sainsbury's said it would "encourage" customers and staff alike to wear face coverings and respect social distancing.
However, the retailer decided to gradually phase out the protective Perspex screens between self-service checkouts while keeping the ones in place between colleagues and customers at the normal tills.
Rivals such as Tesco, Asda and Aldi have decided to keep the protective screens between self-service tills.
A Sainsbury's spokeswoman said: "Safety remains our highest priority and we're closely monitoring colleague and customer feedback on the updates we recently made to measures in stores in England."


Source: www.thegrocer.co.uk