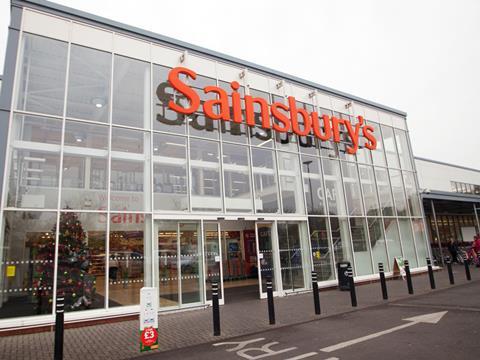 Sainsbury's is the latest retailer to hike primary distribution rates in response to the HGV driver shortage.
Sainsbury's wrote to suppliers this month informing them of a low single-digit percentage rise on the haulage service used to collect goods from supplier depots. It came after its primary partner Warrens Group, an arm of Culina, increased its rates.
Sainsbury's gave suppliers 12 weeks' notice of the surcharge which will begin in October.
It follows a similar letter from Tesco earlier this month in which it notified certain suppliers of a 14% price rise with one month's notice.
Gist, a primary distributor for supermarkets including M&S, also wrote to food manufacturers in May informing them of a single-digit rates increase effective in two weeks.
Gist wrote in its letter that the price rise was necessary due to the "immediate challenges of securing driver resource". It added that driver wages made up close to 50% of its operating costs and the increase was essential to retain existing drivers. It said warehouse rates would remain unchanged "for the time being".
Ged Futter, director of consultancy The Retail Mind, said it will not take long for suppliers to pass their new costs back onto the supermarkets.
"These costs are going straight back to the supermarket buyers. If retailers want to put up costs in two weeks that's fine, but their costs will then go up in two weeks as well."
It is not only the short notice that has alarmed suppliers. Tesco's 14% price hike for certain suppliers is significantly higher than other reported rises. One haulier suggested however that this figure was a "worst-case scenario rather than the norm".
"Not all suppliers of Tesco have received a 14% rate increase. I would suggest those who got that letter needed their rates realigning anyway."
Fmcg suppliers have long benefited from historically low transport rates, they said, meaning supermarkets may use this period of rising costs to introduce wholesale readjustments.
Sainsbury's and Gist have been approached for comment.