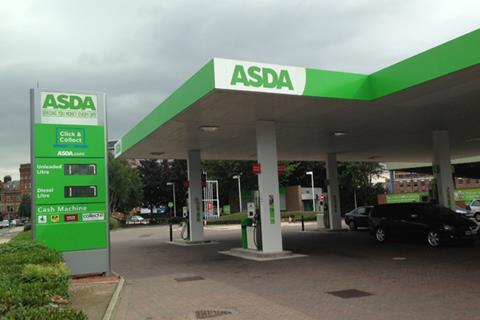 The sale of Asda forecourts to EG Group has been terminated after the two parties were able to share commercial information with each other.
In an update on the transaction, Asda said the sharing of commercial information, which had previously been restricted under competition law, had resulted in several changes to the financial evaluation of the deal.
As a result, EG and Asda had decided to no longer proceed with the transaction, which was terminated as of today (18 October).
EG's agreement to buy assets of the Asda forecourt business for £750m were announced on 3 February this year. However, commercial information could not be shared before the Competition & Markets Authority gave the green light to the acquisition of Asda by TDR Capital and EG owners Mohsin and Zuber Issa in June.
The update said other key commercial initiatives between EG and Asda were already well underway. They included plans to introduce foodservice at Asda locations and the rollout of 'Asda on the Move' convenience stores across EG's UK forecourts.
"These plans remain unchanged, and the company continues to anticipate synergies as a result of its growing relationship with Asda," EG said.
"EG Group will now be commencing the process to redeem the £675m in aggregate principal amount of 6.25% Senior Secured Notes due 2026 issued on March 12, 2021 and unwind the related escrow arrangement."
Source: www.thegrocer.co.uk