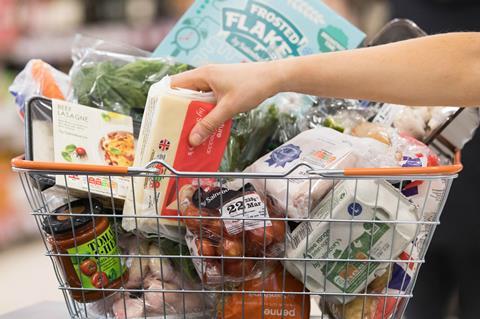 Supermarket inflation remained in negative territory in February, defying predications of food price rises despite a sharp drop in EU imports.
The Grocer Price Index, collated by Edge by Ascential from over 60,000 supermarket SKUs, found that overall the big four's prices fell back 0.2% year on year across February.
This price drop was a extension of the 0.08% fall in prices recorded in January and marks the third of the past four months where annual prices have dropped.
February's level of deflation was less extreme than the –0.8% of November 2020, but otherwise represents the highest level of deflation the GPI has recorded since April 2019.
Inflation was running at 0.6% a year ago and notably spiked to 2.1% amid the first coronavirus lockdown in April 2020 and 1.6% in May.
The findings come after the ONS last week revealed overall imports from the EU dropped by 28.8% in January, with a significant drop in the import of food.
Such restrictions to supply were expected to lead to price rises, but have been mitigated by import increases from non-EU destinations and domestic supply.
Potential domestic oversupply has also been aided by the closure of restaurants, limiting non-retail markets for fresh food producers.
Therefore, potential areas of volatility, such as fruit & vegetables and meat, fish and poultry, have remained benign, with prices falling by 1.8% and 1% respectively.
Those categories that have seen increased annual pricing include baby goods (+2.4%), soft drinks (+1.6%) and bakery (+0.5%).
Asda was the biggest price cutter annually for the third consecutive month, with prices down 0.8% year-on-year. Sainsbury's prices were down 0.7% in February, while Tesco and Morrisons recorded inflation of 0.3% and 0.5% respectively.
Waitrose, not included in the overall GPI, was in deflation of 0.4%.