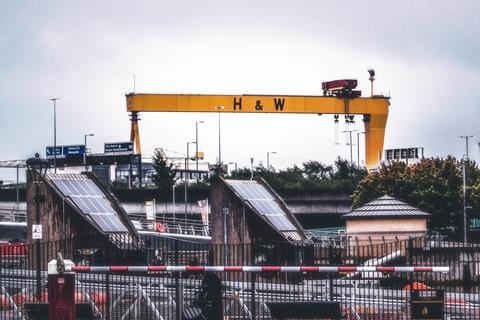 Supermarket suppliers will pull out of Northern Ireland unless an agreement is reached to reduce checks on the Irish Sea border, industry leaders have warned.
Defra officials told industry figures this week that businesses had incurred additional costs of between £190m and £260m since 1 January because of the new Irish Sea border, in an analysis to establish the impact of Brexit on trading between GB and NI.
One senior attendee said the sum was equivalent to the "entire profit pool of GB-NI trade".
"The balance between the profit pool and the costs will militate against decisions to participate in the market. It's a low-margin, tiny market and therefore not worth the investment and we need a dynamic solution," the attendee added.
The FDF wrote to Brexit minister David Frost this week outlining the need for a trusted trader scheme to allow for food to enter NI under reduced border checks if there was no risk of it continuing into the EU.
In the letter seen by The Grocer, it claimed the scheme was necessary to "ensure the continued availability for shoppers and consumers of the full range of food and drink in Northern Ireland without price inflation".
Food destined for NI supermarkets can currently enter the region without full SPS certification under a STAMNI declaration. However, independent wholesalers supplying retailers and foodservice customers in NI are not included. The FDF said a trusted trader initiative must apply to all businesses "including suppliers, wholesalers, retailers and the hospitality sector".
It also highlighted the need for a "transparent and robust accreditation and compliance process" to be created for all members of the scheme. This would include businesses being subject to quarterly or monthly vet inspections.
The calls follow the first meeting between chief Brexit negotiator David Frost and EU co-chairman of the joint committee Maroš Šefcovic, which ended without agreement. Frost said the meeting "wasn't a breakthrough but wasn't a breakdown either".
A UK government spokesman said: "We are seeing clear evidence that some suppliers in Great Britain are no longer sending their goods to Northern Ireland because of the way that the Protocol is currently operating. As a result, many businesses in Northern Ireland are being forced to change their product ranges and source goods locally.
"Northern Ireland remains in the UK's customs territory and the Protocol explicitly makes clear that the EU and the UK shall use their best endeavours to facilitate the trade between Northern Ireland and other parts of the UK'.
"That is why urgent solutions are needed to ensure that the Protocol meets is intended objectives and protects the Belfast Agreement in all its dimensions".