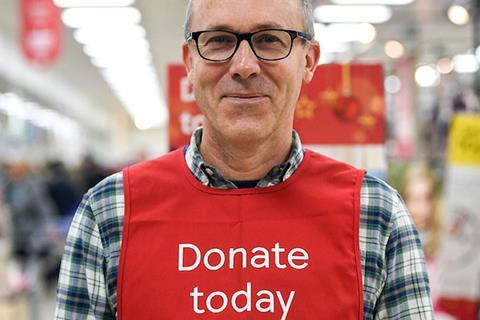 Tesco is calling on volunteers to sign up to help food charities distribute goods to people in need this Christmas.
Both the Trussell Trust and FareShare, which provide and distribute food to frontline charities and community groups in need, are looking for extra help for this year's Tesco Food Collection.
The yearly initiative will take place in every Tesco store across the UK from 18 to 20 November.
"With many people still feeling the effects of the pandemic, and with the huge increase in heating bills and living costs coming in the lead-up to the cold winter months, we know there will be many people turning to their local grassroots organisations for support with food this Christmas," said FareShare CEO Lindsay Boswell.
"We would be hugely grateful to anyone who is able to volunteer at the Tesco Food Collection this year to encourage more shoppers to donate much-needed food to FareShare, so we can continue to support those who need it most."
During Covid, FareShare redistributed an estimated 19,000 tonnes of emergency food supplies donated by government and businesses.
The charity network said demand from groups supporting families and children still remained at pandemic levels.
Tesco will also be topping up all donations made during the collection period with a 20% cash donation to help the charities involved.
The Trussell Trust's CEO, Emma Revie, highlighted the need for many people across the country to use their local food banks during the Christmas period.
"Supporting the Tesco Food Collection this November by volunteering could make all the difference to your local food bank during this busy period," she said.
Those who would like to volunteer can sign up via FareShare or the Trussell Trust.