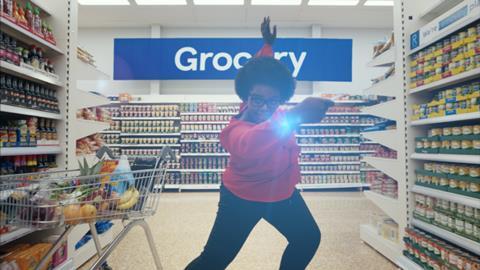 Tesco's relaunch of its Clubcard loyalty scheme last year as a complement to a new EDLP strategy is paying dividends.
As sales and profits soared in its first-half results, announced this week, Tesco said more than 20 million households had now signed up to Clubcard, with 6.6 million regularly using the app, up from 2.5 million in August 2020.
With shoppers needing to use Clubcard to access many of its promotions, penetration in large stores has increased from 67% to 80%, and across all stores it has gone from 57% to 70%. Last month, Tesco extended Clubcard Prices into its Express stores.
In its result presentation, the retailer explained that work was continuing to provide customers with an improved and more personal experience, with 'I love my Tesco Clubcard' one of four key strategic priorities.
Tesco planned to use Clubcard, and its digital platform more broadly, to be at the heart of a reinvention of its supplier strategy, accessing incremental income streams by providing suppliers with the opportunity to market their products in more targeted ways.
Tesco sent over 4.5 million personalised offers in H1 via Clubcard.
"Against a backdrop of profound change, Tesco has many unique advantages," said CEO Ken Murphy. "Our ability to reward loyalty through Clubcard enhances our relationship with customers."
He added that along with its online grocery business and Dunnhumby's analytical expertise, Clubcard created a "powerful digital capability" which, combined with its store estate, gave Tesco a "competitive advantage that is hard to replicate".
Tesco's Clubcard Prices initiative, through which shoppers receive automatic access to promotions, will remain central to Tesco's broader strategy to ensure it is offering 'magnetic value', running alongside its Aldi Price Match and Low Everyday Prices.
In the 26 weeks to 28 August, Tesco's revenue (which includes fuel) increased by 6.3% at ­constant rates to £30.4bn.
Total like-for-like retail sales were £26.9bn, up 2.3% on a one-year basis and 8.4% on a two-year comparable basis.
In the UK, sales of £19.9bn were ahead of Tesco's own expectations and the retailer outperformed the market as customer satisfaction improved across all key areas.
Two-year like-for-like sales grew by 8.9% (with one-year sales up 1.2%) driven by a strong customer proposition on top of the benefit of customers continuing to eat more meals at home than prior to the pandemic.
The strong sales performance meant group adjusted operating profit was £1.46bn, up 41% at constant rates, helped by a reduction in Covid-19 related costs and a return to profitability in Tesco Bank.
Online sales rose 2.3% year on year and 74.1% on a two-year basis.