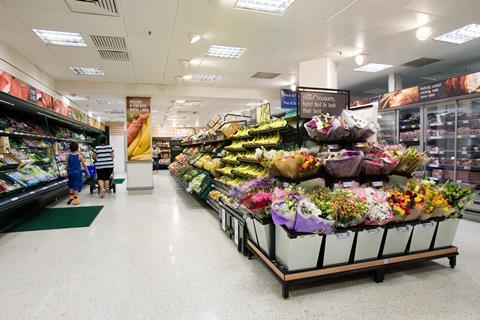 Tesco is to scrap its Metro format, almost two years after launching a review into the future of the stores.
The Grocer has learnt 89 Metros will be rebranded as Tesco Express stores, with the remaining 58 becoming superstores.
The changes were announced internally to staff yesterday. Tesco said the changes would be carried out over the next few months.
In August 2019, the supermarket announced it was carrying out a major overhaul of Metro. which first launched in 1994.
It was the key part of a store shake-up which saw the loss of up 4,500 jobs across Tesco's network and came as it sought to address concerns over the profitability of the Metro format, which had been heavily hit by the rise of the discounters.
The changes saw a major range rationalisation, as well as major cuts to management.
Having originally been launched as a town centre location that could handle passing trade as well as weekly shops, Tesco's own research shows nearly 70% of its Metros are now being used for top-up shops and food to go, with less than a third (31%) typically being used for main shops.
The latest announcement comes despite the changes to range and simplification of prices and promotions.
Yesterday a message to staff read: "Over the last few years, we have seen our customers' shopping habits change and we have taken the decision to re-brand all of our Metro stores to better reflect this.
"Our Metro format was originally designed for larger, weekly shops, but today nearly 70% of customers use them as convenience stores, buying food for that day.
"To ensure our offer continues to serve the needs of our customers, 89 of our Metro stores will re-brand to Tesco Express. The remaining 58 Metro stores will have their Metro signage removed and be referred to as Tesco Superstores.
"These stores will receive new fascias over the coming months but will continue to trade normally."