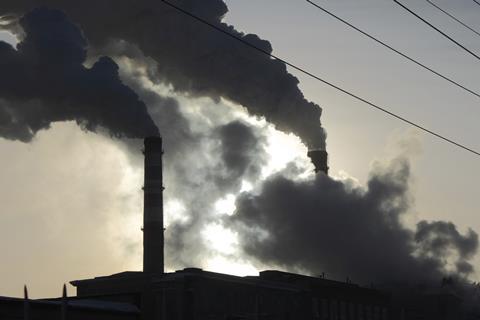 Urgent action is needed if the food and drink industry is to cut its carbon footprint in line with UK ambitions, according to a landmark Wrap report.
What Wrap is calling the "most comprehensive mapping of the UK's food and drink carbon footprint ever" sets out the actions needed for the industry to achieve a 50% reduction by 2030.
The reduction, which is based on a 2015 baseline, is necessary to meet the UK's Courtauld Commitment, aligned with limiting global warming to 1.5°C. It is also a crucial milestone to meeting the UK's ambition to be net zero by 2040, according to Wrap.
Using a new research model to pinpoint carbon hotspots across the food system, Wrap estimated the UK industry was responsible for nearly 160 megatonnes of CO2 emissions in 2019, including in its global supply chains. It is equivalent to 35% of UK territorial emissions, according to the environmental charity.
Wrap also used the model to investigate reductions possible through various actions, and identified five key ones the industry must take to avoid missing carbon targets, including those set by the BRC and FDF. The sector must de-carbonise business operations through renewable energy, develop a clear understanding of emissions throughout supply chains, meet commitments to zero deforestation, cut food waste and influence consumers to change their diets, according to Wrap.
Through the five actions, the country's food & drink industry could become the "hidden hero" in delivering the UK's carbon reduction ambitions and create a blueprint for global action, according to Wrap.
The report, called 'Pathway 2030 – delivering a 50% reduction in the GHG footprint of UK food and drink', concludes the target is only reachable if action is taken urgently. It also highlights the need to consider the global footprint of food and drink consumed in the UK to avoid cutting emissions in this country while increasing them in others.
It has been published ahead of the COP26 UN Climate Change Conference in Glasgow this autumn. Wrap is urging politicians around the world to consider the contribution food and drink makes to climate change and put food system emissions on the table at talks.
"Much attention will rightly be paid to energy generation and transport at COP26, but we ignore the food system at our peril," said Wrap CEO Marcus Gover.
"There is little talk about the contribution that strategies around food and drink can have to climate action, and it is vital we raise awareness and drive action among policymakers and businesses at COP26.
"That is why Wrap has set out the tangible reductions that can be made simply by focusing on food and drink as key part of climate action."
"A 50% reduction by 2030 is possible, but we need action as much as talk. And the benefits go far beyond the environment as a more sustainable food system is crucial to feed our expanding global population against a backdrop of changing climate and less predictable weather patterns.
"Policymakers must pay attention to the critical role food has in helping deliver net zero, and I intend to have those conversations at COP."