orango® has developed and patented a reusable lid that uses magnets. The innovative solution is made of silicone and the first samples are already successfully in circulation, the management confirms on request. The sustainable packaging solution was developed primarily for dairy products in cups – such as cream, yogurt or buttermilk – but the company also sees interesting potential for use in the delicatessen and the convenience fruit sector.
Dairy products are often packaged in cups equipped with disposable plastic lids. As a result, Orango has developed a sustainable and reusable alternative made of food-safe silicone. An embedded magnet in the middle of the reusable lid turns it into a refrigerator magnet in no time at all. "This way, the lid becomes an innovative advertising medium, as the printed brand message could pop up in any customer's kitchen. The lid thus combines the advertising properties of a conventional refrigerator magnet with the benefits of a sustainable kitchen item," explains Theo Sandkötter, who manages the orango® company together with his father.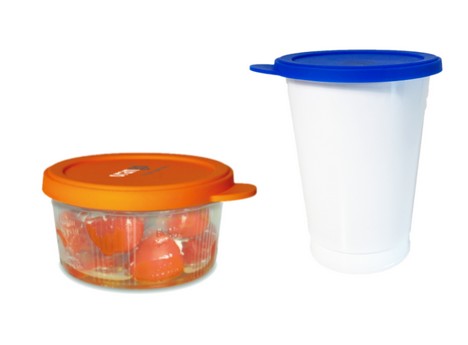 The lid keeps products fresh longer than ordinary disposable lids and is suitable for the dishwasher. The resistant and food-safe silicone is therefore very easy to clean. "The color of the silicone can be customized and the shape can also be changed accordingly. This means the lid fits perfectly with the brand message and can also be adapted to individual cup sizes."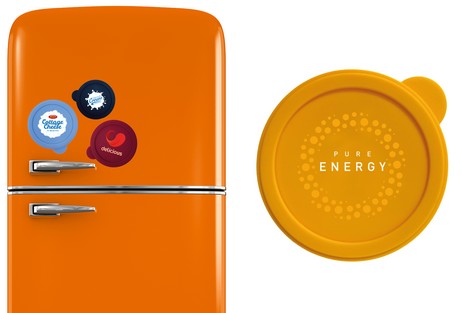 Use in the convenience fruit sector
Although the basic development was intended for the dairy industry, other product groups could also be considered. "In principle, the lids can be used for any individual package that meets the industry standards of a 250 or 500 gram cup. For an order quantity of 5,000 pieces, the shape of the silicone lid can also be customized. In addition, when developing the solution, we have paid special attention to the tightness of the packaging solution: You can even hold the closed off cup under water without moisture getting into the cup," senior boss and company founder Christoph Sandkötter explains.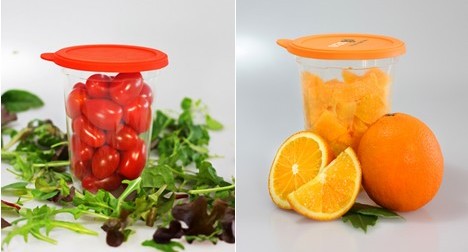 The first sample lids are presented, tested and evaluated in different sales areas, says Christoph Sandkötter further. "In retail stores, the solution and its use are shown to the final consumer. If everything goes well, we also plan to place a double pack with two lids as a separate product line on the shelf. In addition, there is now a test run at a local organic abo box supplier. We also believe in the potential of our solution outside the dairy, for example in the convenience fruit segment."
For more information:
orango® CREATIVE
Theo Sandkötter


Am Steintor 52
48167 Münster
T: +49 2506 4177644
F: +49 2506 4177645
ts@orango.info  
www.orango.info