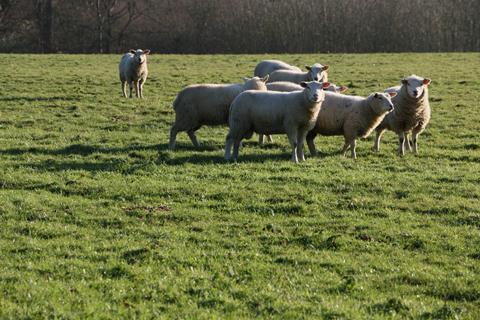 There hasn't been much good from this pandemic, but the British public's newfound appreciation of and respect for those working in various parts of the food supply chain has been overdue and most welcome.
Anyone who has been involved in the process between farm and fork will know the long hours that go into making it as seamless as possible. Shoppers expect the shelves to be full of fresh, high-quality produce and hopefully many more now understand that it doesn't happen by accident.
So how can the industry capitalise on that strengthening relationship with the public?
I founded Love British Food in 2002 because the British food and farming industry was on its knees after the foot & mouth crisis. To be frank, British produce was not as admired as it is today and I just knew that had to change. Nobody was making the case for buying British, so I started British Food Fortnight. A national celebration of our food that takes place every autumn, it's now well established as the biggest event celebrating British produce and I'm immensely proud of how it has grown and developed over the years.
British Food Fortnight would not be the success it is today without the continued support from food retailers across the country. Shops of all sizes – large, small and somewhere in between – join the event every year. From an official partnership with Tesco, to small local farm shops, the range of participants is enormous and millions of customers have benefited.
But let's be honest, money talks. You're all in the successful position in the industry because you have driven sales and increased revenue. So the question is, why is it in your commercial interest to join British Food Fortnight?
The event is proven to increase business. Demand for British produce is through the roof after the pandemic, with people more keen than ever to support local producers. That appetite has been growing for years and British Food Fortnight will act as a lightning rod for that burgeoning market. Through focusing on British produce for those 14 days, you will not only attract new customers but also strengthen your relationship with existing ones. The British public want to easily find and purchase British produce, and the retailers that make this is simple as possible will benefit enormously.
Commercially and from a PR perspective, the event makes perfect sense. With the fortnight beginning on 18 September, there is ample time to get plans in place. So, what can be done now to ensure it's a success?
Firstly, check your existing stock. How much is already British or sourced locally? Often retailers have expected a huge effort to provide more British produce when the work had already been done.
Use the occasion as a reason to develop relationships with new local suppliers or partners. All over the country there are countless local producers who could provide the most delicious food and drink for your store. They're out there just waiting to be found.
Get ready to make some noise about it. We're expecting this year's to be the biggest yet, so ensure that you're ready to take full advantage. Promotions, advertising, letting the local media know – if you're backing British Food Fortnight, shout about it!
Whether you're involved in a national supermarket chain or own a local greengrocer, this event is your chance to both reach out to new customers, and also improve your relationship with existing ones. The British public are saying 'we Love British Food' – use British Food Fortnight to give them what they want.