There is no getting away from it: McColl's Retail Group has had a really difficult 2021.
The supply chain disruption that has dogged the grocery sector since the summer has been felt acutely by the convenience chain. Just this week, McColl's reported an 11.2% slump in revenues to £1.1bn for the year to 28 November. It was working with Morrisons on tackling this issue, it said, and has suggested things are now improving. In the past few weeks, stores have been bolstered by a return of the Walkers crisps that are central to its meal deal proposition.
But, as flagged in a profits warning last month, adjusted EBITDA for the year is now expected to be £20m-£22m – materially lower than consensus forecasts of £27m. Shares are down to just 12p.
Yet CEO Jonathan Miller remains bullish about the future and steadfast in his belief that its current strategy is right.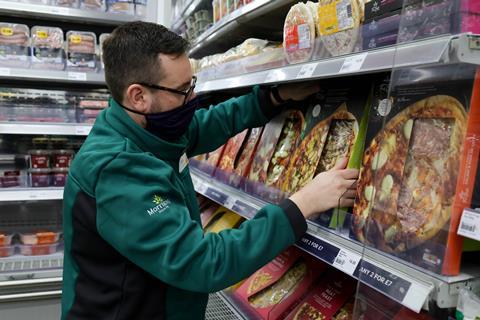 In essence, that strategy can be boiled down to two words: Morrisons Daily. The chain began converting its McColl's convenience stores to Morrisons' fascia in February 2019 with a 10-store trial in the north west, and currently has just over 100.
Last week it reached an agreement with Morrisons to increase its target for next November by a further 100 stores. At which time it will have converted 450 outlets and have more stores trading under the Morrisons name than Morrisons.
"The availability issues have had a big impact on the business," Miller says. "We could have quite easily taken our foot off the gas and just focused on sorting the current problems, but we so believe in the Morrisons Daily fascia that we've accelerated it."
Strong performers
The results do certainly seem to stack up. The Morrisons Daily stores are by far the strongest performing in the 1,200-strong estate. Miller says the fascia will be bringing in over half of all the retailer's revenues by November 2021 and suggests it could well be rolled out beyond the current planned 450 stores.
There are two key factors behind the improved performance at converted stores.
First is the halo effect of a well-recognised supermarket brand. Customers do not need educating about what they can expect to find in-store. If anything, the challenge is convincing existing shoppers that they can still get what they always did in McColl's, such as services and competitively priced tobacco.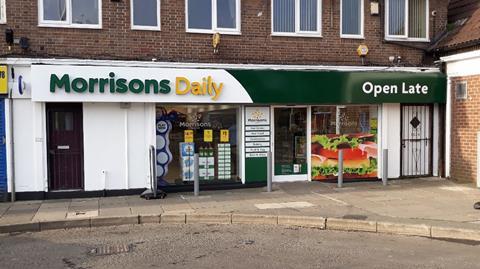 This is why the only McColl's branding to be seen in a Morrisons Daily will be over the tobacco gantry.
"It's just about getting into the shopper's mindset that this is still your McColl's store and you can do everything you did before, but you've got all this extra choice and better value," Miller explains.
The second factor is the range. As well as the stronger supermarket-quality own label, the conversions are seeing a major shift towards chilled and frozen and core grocery. This is typically at the expense of non-food categories such as news, magazines and stationery.
Its store in Orpington, Kent, was converted in August. The amount of space dedicated to fresh food is up 40% and it is offering 300 fresh food lines. The total food mix has risen from 33% to 44% and its weekly sales are up 44% to £29,000.
The transformations are also having a knock-on effect on categories that haven't been changed. Sales of red wine are up significantly as more customers buy into the meal for tonight options.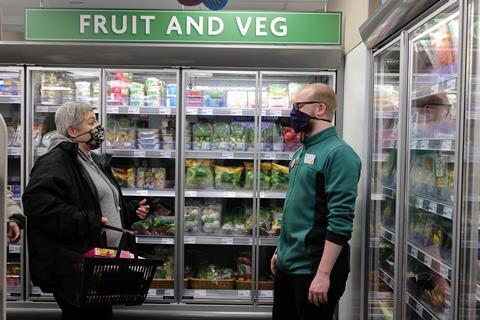 Also key to McColl's confidence is the profitability of the conversions. It raised £30m in August to fund the accelerated rollout. At the time it said the stores would provide a return on investment within two to three years. It said this month that the shorter end of this prediction was likely – and Miller believes McColl's can reduce this timeframe still further.
The business this week also said its lending banks remained supportive, with ongoing discussions towards an agreement for the new financial year expected to conclude by March, when it publishes its 2021 results.
"So we just need to get people through this initial period, which is macroeconomic and affecting everybody, and show them the future," says Miller.
The vision is clear. McColl's will be hoping for a calmer year in 2022 to execute it.