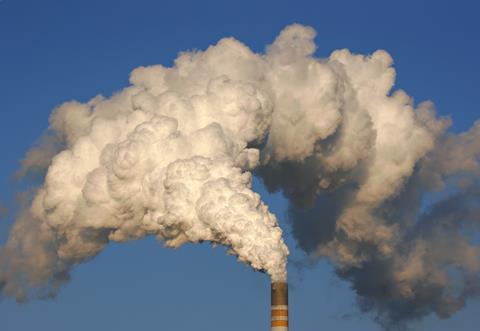 Food and drink companies have agreed to "make or break" new targets to tackle greenhouse gas emissions and food waste, after conceding a previous flagship commitment was not ambitious enough.
After months of talks with food and drink companies and trade bodies, Wrap announced it was side-lining its Courtauld 2025 Commitment, launched in 2015, with a new set of promises backed by dozens of the UK's biggest food retailers and suppliers to take "bolder" action to prevent an environmental disaster from climate change.
Its most striking move is a new industry-wide target to bring about a 50% absolute reduction of GHG emissions associated with food and drink by 2030, replacing far weaker plans to cut emissions per capita by 20% by 2025.
Today's move follows huge criticism of the food industry's contribution to climate change and food waste in Henry Dimbleby's National Food Strategy last week, with scrutiny due to be ramped up even further by the looming COP26 event in Glasgow in October.
Wrap said the previous 20% per capita target on emissions was "no longer seen as an ambitious vision".
It added: "Having a medium-term target that extends further to 2030, with milestone targets in interim years, will help to ensure the industry is on a trajectory to achieve longer-term net zero commitments."
In recent months a raft of industry bodies, including the BRC and the FDF, have announced plans to target net zero emissions by 2040. Wrap said today's target would work alongside such agreements to spearhead industry action – despite admitting far more needed to be done by companies to ramp up reporting and transparency on emissions.
The new Courtauld 2030 also updates its predecessor's targets for food waste reduction by pinning the agreement to the UN sustainability target, SDG 12.3, which is based on a 50% per capita reduction in food waste by 2030 (compared to a 2007 baseline).
That replaces what Wrap admitted were more confusing plans for a 20% reduction per person over 10 years which was announced when Courtauld 2025 was launched.
In January 2020 Wrap revealed the industry had reduced the figure by 7%, equivalent to 480,000 tonnes a year, and had claimed it was on course to reach the 2025 target.
But with the latest figures showing the UK has achieved a 27% per capita reduction of food waste by 2018, compared to a 2007 baseline, reaching the 50% by 2030 would, it said, require a "huge step up" in efforts across both industry and consumers.
That includes cutting household waste by a massive 1.3 million tonnes a year, retail waste by 90,000 tonnes and up to 300 thousand tonnes from manufacturers.
Today's announcement also sees a much extended target to act against water shortages, with a set of initiatives for the world's 20 most important growing areas covering 50% of the product ingredients deemed "at risk" from water insecurity.
Wrap CEO Marcus Gover said it was "make or break time" for the industry to stop irreversible damage to the planet from food and drink production.
"Our actions, and inactions, now will frame what kind of future the next generation faces," he said. "The scale of the challenge dictates the necessary scale of the response."
Tesco CEO Ken Murphy, whose predecessor Dave Lewis had previously slammed the lack of ambition and transparency in the Courtauld 2025 agreement, was among those welcoming today's targets.
He said: "It's unacceptable that good food goes to waste when there are so many people going hungry.
"Food waste is responsible for 8% of global greenhouse gas emissions and is a major contributor to loss of biodiversity. We're helping to address this important issue in lots of ways. For many years, we have been working as a part of the Courtauld Commitment to meet UN Sustainable Development Goal 12.3 and halve global food waste by 2030. We also know what gets measured gets managed, so we urge all retailers and suppliers to disclose their levels of waste so we can tackle this issue together in an open and transparent way."
 Altogether the new agreement involves over 80 companies, trade bodies and local government bodies.
"The Courtauld agreement has been a great success in bringing organisations together to create a more sustainable industry, and these new, far-reaching goals for 2030 will take this to the next level as we head into COP26," said environment minister Rebecca Pow.