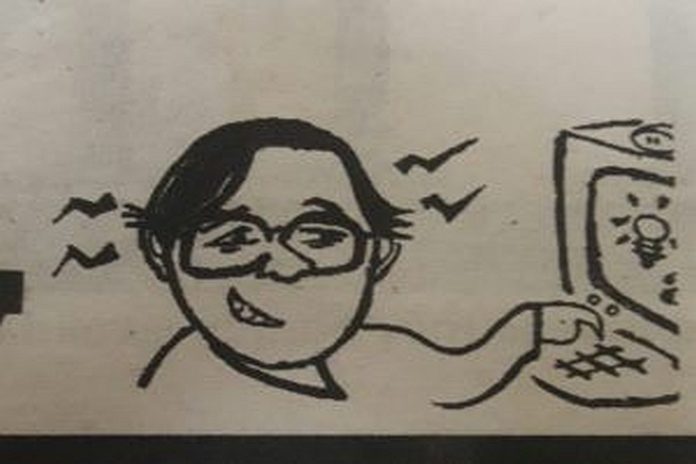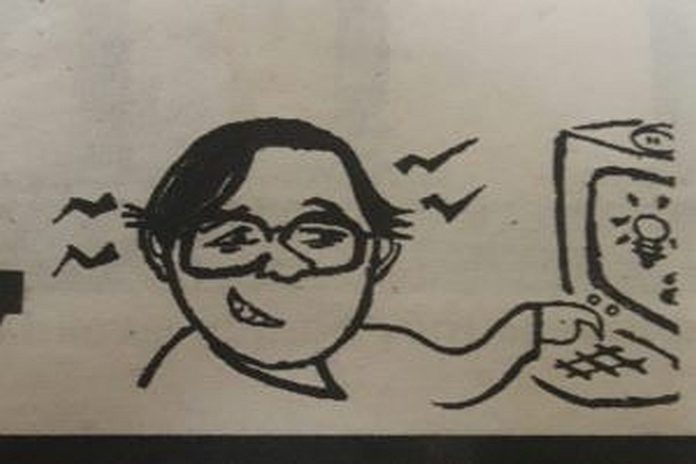 By Anthony Deyal
Sir Michael (Mick) Jagger has not yet drawn the interest of Trini rapper, Nikki Minaj, whose surname "Maraj-Petty" says it all, but he has certainly attracted mine which goes beyond Jagger's "Rolling Stones" even though, according to Wikipedia, they are rooted in blues and early rock and roll. Worse, as one of the most popular and enduring bands of all time, their music has been described as "swell" and "massive" and they are hugely popular.
Their leader is not only a musical "jagger-naut" but is a serious cricket fan who puts his money where his mouth is. Unlike Trinidad, where a "jaggerbat" is a lady of the evening with very loose virtue, morals and other parts, in England a "Jagger-bat" could be a much valued and very valuable gift which is neither vampirical nor a fly-by-night, one-shot deal.
Interestingly, the English don't use the term "jagger-bats" in cricket although there are many bats that are autographed or signed by male cricketers or "batsmen".  From now on, there will be no "batsman" or "batsmen" but only "batter" and "batters".
There is already a serious battering of the MCC (Marylebone Cricket Club) which lays down the laws of the game. In fact, some people have already described the move as "batty" which in England means "insane" or "crazy" but in the Caribbean stands for "rear-end" or "bottom" as in the Jamaican expression (found in Richard Allsopp's 'Dictionary of Caribbean English Usage'), "You see how Joan and Susie now come like batty and bench?"
In fact, besides changing the English meaning of "batty" we have added to, or extended it with words like "hole", "man" or even "wax". "Batty" generally has the same meaning as "bam-bam" except in Guyana, Grenada and St Vincent where it can also be a variety of cassava bread, or in Jamaica where it is called "bammy". This should not be confused with "barmy" which, for the British, can be mild and pleasant weather, and "barmy" meaning someone crazy or, when it is the "Barmy Army", a group of fans who follow the England cricket team and are known for their "vociferous" support.
When it comes to real backing, there is nothing even close to the way the Trinidad media took up the appointment of Royal Bank of Canada (RBC) big-shot, Richard Downie, as the new leader of the Bankers Association of Trinidad and Tobago or BATT head. It was such an important event for the country that the Trinidad Express ran the story this Wednesday, September 9, headlined "Downie Takes Up BATT Baton", even though the paper made it clear that Dowie took up the post more than a month ago, on August 12.
What was funny is the BATT Head supposedly has "a direct line of sight for Trinidad and Tobago's 16 branches." I had this vision of the BATT head, sitting in a glass-paned office, getting and being a pain in the neck, while instead of wondering about the whereabouts of Beavis is keeping his eyes peeled on sixteen branches. Whether these include Canadian Maple needing picking, or Trini Palms requiring greasing, is anyone's guess. What requires no guessing games is what many of us would like to do with the BATT head's baton if we had it.
If you think I'm letting my anger loose because of the terrible treatment I got from RBTT recently, let me introduce to you the way we in the Caribbean deal with acronyms and abbreviations. In The Bahamas, the Agriculture and Marine Science Institute is "BAMSI" and you get newspaper headlines like "BAMSI chief tells of agricultural decline in nation." In Barbados, you will find the "Barbados Agency for Music Culture Inc.," or BAMCI, and the "Barbados Agricultural Management Company Limited" (BAMC). Each of these has its own BAMCI or BAMC head. When I read about an "episode in the life of the BAMC" and an editorial on "Getting the BAMC back on track', they were enough to tighten my own.
What made the BAMC or BAMSI business even more interesting were songs by Barbadian Alison Hinds, a lady who, like her music, always leaves me "so bazodee". One Calypso invites "Come up to my Bamsi boy!" and another demand, "Come up to my Bumsy." In addition, the Barbados Union of Teachers has a "BUT" head. And while all this reminds me of a Calypso by the Mighty Funny about a fellow named "Bam" who, if you went anywhere at all, "Bam see", St Vincent has its own organisation "Banana Accompanying Measures" or BAM. I went to St Vincent many times but have no idea if BAM was ever able to see me.
The "Statistical Institute of Jamaica" is "STATIN" which is also "any of a group of drugs which acts to reduce levels of cholesterol in the blood". RADA or "Rural Agricultural Development Authority" borrowed the acronym from the Royal Academy of Dramatic Art which was founded in 1904. Also in Jamaica, "PMES" is the "Performance Monitoring and Evaluation System" and it is pronounced the same way as "PMS" or Pre-Menstrual Syndrome.
The one that I feel is most appropriate is "OPM" which in both Jamaica and Trinidad is used as the acronym for "Office of the Prime Minister". Significantly, and this might be no laughing matter given the politics of today, it also stands for "US Office of Personnel Management." Maybe these two "heads of government" or as CARICOM says "HOGs", are seeking help for further extensions of their present contracts. Or perhaps the US president is just "Biden" his time to take over.
I always wonder about organisations which choose names with acronyms that can work against them. The "Caribbean Association of Nutrionists and Dietetics" is "CANDi" for short. Why, especially in these times, would any sensible or sensitive, organisation which looks after the health and eating habits of an entire region, especially children, call itself "CANDi" and want us to love and use its services? Then there is the "Media Association  (Media Ass.) of Trinidad and Tobago" which is known as "MATT". This surely makes it easy for others, especially the government, to wipe its feet or step on the Media Ass. Only in Trinidad would you find an airline called "CAL" which stands for "Caribbean Airlines". Obviously, the hotshot who named it was either not aware that "airlines" is one word or that "Caribbean" is not two, with the first one being the Caribbean "C" and the second beginning with "A".
I used to have a lot of fun with the United Nations Organisation or UNO. When asked what the letters stood for, I invariably replied, "If UNO, I don't know either." It was even better when I was in Barbados working for the World Health Organisation. If anyone who knew me from my old days in Trinidad asked, "Who you working for now?" I nodded sagely and responded, "Yes, that self. Is there I work." However, the one that really gets me is the Trinidad "Certificate of Environmental Clearance" or "CEC". My question is, what should I ask for if I need more than one certificate?
*Tony Deyal was last seen saying that the Association of Trinidad and Tobago Insurance Companies is called "ATTIC" and while it is flying high, it needs to add a "K" to the end of its name so we would know what insect is its mascot.