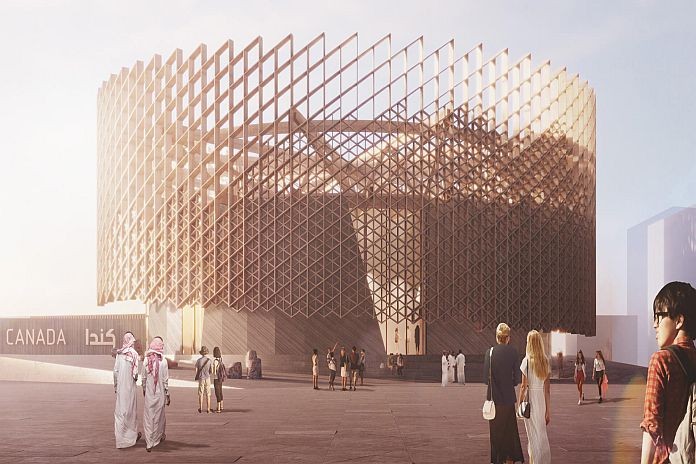 OTTAWA, Canada – Canada is ready to welcome the world at Expo 2020 Dubai, which will run from October 1, 2021, to March 31, 2022, in Dubai, in the United Arab Emirates.
Canada's participation at this world exposition, which includes more than 190 countries and international organizations, will showcase Canada's expertise in leading-edge technology, education and tourism and will promote the richness and diversity of its culture thanks to the immense talent of its artists.
Canada's theme for Expo 2020 Dubai, The Future in Mind, as well as its 2 sub‑themes of innovation and diversity, are a call to celebrate human ingenuity. These themes will highlight the leadership of Canada, its provinces and territories, and its cities in many sectors, including in artificial intelligence, robotics, education, digitization, telemedicine, clean technology, agriculture, health sciences and aerospace.
The theme we have chosen for Canada's participation at Expo 2020 Dubai is inspired by our core values of diversity, inclusion, human rights and gender equality—the foundation for building a prosperous and inclusive nation.
Canada will also use its presence at Expo 2020 Dubai to strengthen its partnership with the United Arab Emirates, the hub of the region. The exposition is an excellent opportunity for Canada to strengthen its bilateral relations, trade and investment partnerships and collaboration on a number of Canada's key priorities, including the green economy, energy transition and international cooperation.
Expo 2020 Dubai, with its millions of anticipated visitors on-site and virtually, is the first major event open to the public since the beginning of the COVID-19 pandemic. Expo 2020 Dubai offers a unique opportunity for Canada to diversify its international markets, especially in the Middle East, Africa and South Asia, in the context of the post-COVID-19 economic recovery. During this exposition, Canada will promote Canadian innovation, provide new opportunities for its businesses, attract foreign investment, support international education and increase tourism.
During Expo 2020, Canada's Trade Commissioner Service, in collaboration with trade councils, is offering a number of services and initiatives for small and medium-sized Canadian companies (both in person and virtually) to identify business opportunities by leveraging Dubai's strategic position as one of the largest regional and global business centres. In addition, located in the Canada Pavilion, the Invest in Canada Business Lounge and Terrace serves as a meeting place for international business leaders to connect and network with Canadian companies and stakeholders.
On the artistic side, the National Film Board of Canada (NFB), the National Arts Centre (NAC) and other partners are responsible for presenting Canada's cultural offerings in Dubai. While the NFB has collaborated in the creation of TRACES, an immersive and interactive installation presented outside the Canada Pavilion, the NAC's cultural programming will showcase the breadth, diversity and excellence of Canada's performing arts, in music, dance, theatre and more.
Also, beginning October 1, Canadians and people from all over the world will be able to experience Expo 2020 Dubai as if they were there thanks to the unique virtual experience provided by the NFB on the website, thefutureinmind.ca. There, the Canada Pavilion will be reinterpreted online through a poetic and immersive odyssey.
The government of Canada is reassured by the measures that have been put in place by the Government of the United Arab Emirates and the organizers of Expo 2020 Dubai in response to the COVID‑19 pandemic to protect visitors and Canadians working at the world exposition site. Visitors will be required to present a valid vaccination certificate issued by the relevant national authority or present a certificate of a negative polymerase chain reaction (PCR) test taken within the previous 72 hours to gain access to the exposition site.