On Wednesday, July 14, a new Kaufland store opened in Schwabach, Am Falbenholzweg. This gives the "Oro Schwabach" shopping center, which opened in 1975, a strong frequency anchor. Kaufland is pursuing a sustainable concept at the location – together with the city, the company Nuveen as owner of the shopping center and MEC METRO-ECE Center management GmbH as center manager. The focus is on the revitalization of the existing sales area by Kaufland and the establishment of additional specialty stores.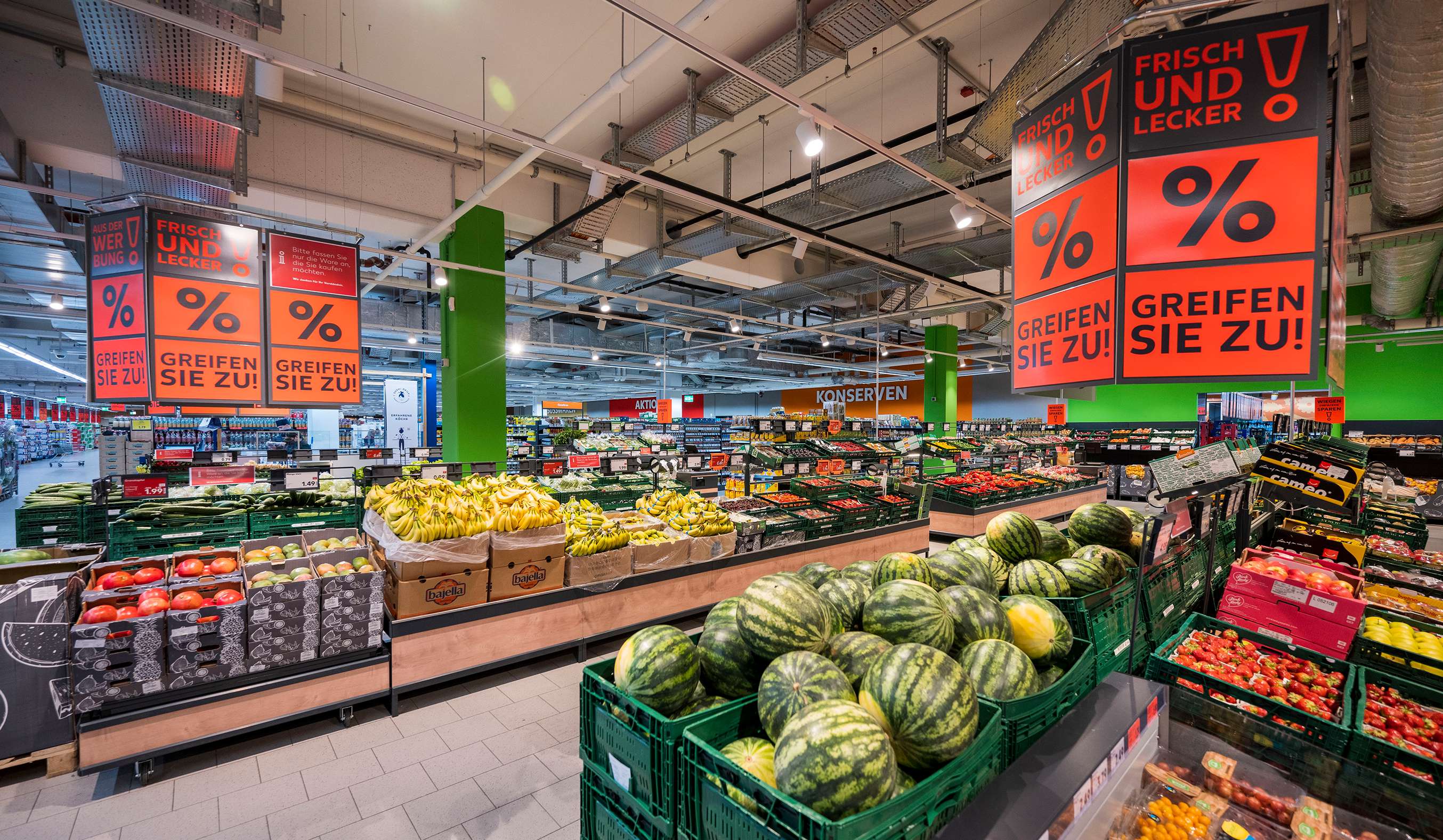 Photo: © Kaufland
With the store in Schwabach, Kaufland is successfully integrating a Real store into its store network for the 30th time this year. "Since it is important to us to offer our customers a new, attractive shopping location as quickly as possible, we are converting to Kaufland in just three days. With us, the municipalities gain a strong partner for regional local supply, and for the landlords of the properties we are both a frequency anchor and a long-term tenant," says René Wolf, Project Manager Real Integration at Kaufland. "But the almost seamless transition is also important for our new colleagues from Real. It gives them security and perspective."
In December, the German Federal Cartel Office gave the go-ahead for the takeover of 92 Real stores. Kaufland has been integrating the Real stores since the beginning of the year. By Christmas, Kaufland plans to take over around 20 more stores, with a similar pace next year.
In Schwabach, Kaufland offers a comprehensive range of groceries and a variety of products for everyday needs with around 35,000 articles and a sales area of around 5,000 square meters. The selection ranges from branded goods, private labels, organic and fair trade products to vegetarian and vegan products and lactose- and gluten-free items. At the heart of the store are the fresh food departments for dairy products, fruit and vegetables, baked goods, and the appealing service counters for fish, sausage, cheese and antipasti.
For more information: www.kaufland.de