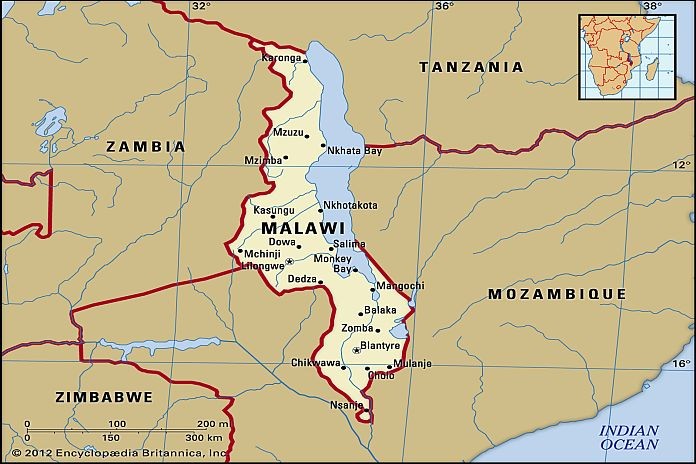 MALAWI, East Africa – On Thursday, December 16, Malawi's ministry of trade, in collaboration with the ministry of industry and in partnership with the Commonwealth Secretariat and the WTO's Enhanced Integrated Framework (EIF) Project, launched the National Export Strategy II (NES II) at Bingu International Convention Centre (BICC).
The purpose of the launch was to disseminate the strategy and its actions to all the sectors and actors in the economy so as to kick-start its implementation inclusively.
His Excellency, the State President, Dr Lazarus McCarthy Chakwera virtually presided over the launch under the theme: "Unlocking Malawi's Full Export Potential". The launch will also feature other high-level speakers including ministers, development partners and beneficiary representatives.
Speaking at the launch, H.E. Dr Lazarus Chakwera said: "The National Export Strategy II outlines strategies and programmes that government needs to put in place to enhance Malawi's export competitiveness at the global arena."
Also speaking at the launch was Commonwealth Secretary-General Patricia Scotland who said: "I congratulate you on this milestone…I know how vital the work of economic governance is to the Malawian government and people. Under our development agreement with the government of Malawi we helped to review the previous National Export Strategy, track progress, learn lessons and assist with drafting the successor strategy launching here [today.] She continued: "We value our close history of successful partnership and look forward to seeing the fruits of Malawi's new National Export Strategy… my very best wishes on behalf of the whole Commonwealth for a successful launch."
The vision of the NES II
"Make Malawi a Competitive, Compliant, Diversified and Sustainable Sourcing Destination for goods and services for the Regional and Global marketplace, and to increase exports as a percentage of GDP from 14.6 to 20 percent".
The Strategy also aims to "unlock Malawi's full export potential" and to contribute towards achieving Malawi's 2063 vision by strengthening existing industries and accelerate the emergence of new export-oriented manufacturing and value-added services, ensuring that Malawian firms and 'Made in Malawi' products are competitive and compliant to regional and international standard exigencies.
NES II target is to increase exports of 'Made in Malawi' products and services by 22 percent in the next five years through export promotion, export development, export facilitation and organization efficiency and effectiveness. The focus is on high-value strategic products in the four export sectors, namely agriculture, manufacturing, services, and mining. In addition, the new Strategy has prioritized specific markets for the region and international with a focus on capitalising the African Continental Free Trade Area (CFTA) and emerging markets in which Malawi has potential to export competitively.
The strategy will be implemented in the period from 2021 to 2026, building on key lessons learned from the National Export Strategy of 2013-2018.