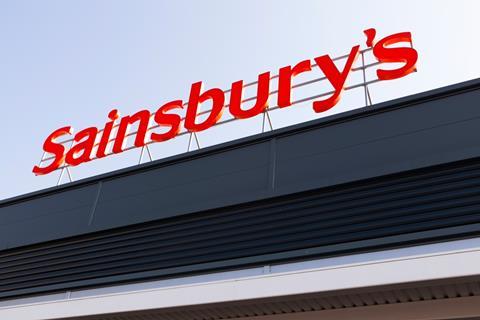 Sainsbury's is hoping to challenge high street chains with a huge shake-up of its meal deal offer, The Grocer can reveal.
An internal briefing document, seen by The Grocer, revealed the supermarket will relaunch its on-the-go offer from 17 May at a new price of £3.50, adding a swathe of new products to meal deals, and expanding the offer into bakery as well as hot drinks and food.
Single-serve pastries will be included, as will regular-sized Costa coffees and all JS hot drinks. Including breakfast items such as mueslis, croissants and coffees would allow Sainsbury's "to better compete with high street coffee chains", read the document. 
Hot food items, such as chicken portions, pizza slices and filled baps, will be added to the meal deal offer as mains, while sausage rolls, potato wedges and hash browns will count as sides.
Nearly three quarters of products in Sainsbury's chilled snacking range will also roll into the deal, as well as SKUs from its Summer Editions range to help "drive seasonal excitement", and vegan options from its Plant Pioneers range.
Its on-the-go fixtures will be remerchandised, seperating meal deal and non-meal deal products, and new look packs will roll out across products in the range, which Sainsbury's said would help saves 33 tonnes of plastic a year.
Its Taste the Difference range, meanwhile, will not be included in meal deals, but the document said Sainsbury's was "working with more premium and seasonal flavours" to develop the range and "win trade from M&S and Pret".
Confirming the move, Sainsbury's food to go category manager Charlotte Alberry said: "With over 500 products across main, snack and drink now included… we are sure we have something to suit everyone."
Despite the major knock to on-the-go sales across the big four due to the pandemic, Sainsbury's on-the-go meal deal offer fared better than that of Tesco, Asda and Morrisons over the last year, latest Kantar data reveals.
On-the-go multibuy sales in Sainsbury's still fell, by 8.2%, but Tesco, Asda and Morrisons all suffered double-digit losses [52 w/e 21 March 2021].
Kantar suggested this could be because a higher proportion of Sainsbury's spend came from shoppers still going into a physical workplace during the pandemic – who were likely to buy meal deals on lunch or shift breaks – compared to the rest of the big four.
Sainsbury's isn't the only one hoping to revitalise the on-the-go category: Pret a Manger revealed plans this week to open concessions in Tesco stores, having launched its first retail product range last month.
It comes as Morrisons boss David Potts this week declared a "strong rebound" was underway for on-the-go sales, describing the pandemic as "firmly in retreat" and hailing a surge in meal deal sales to the point where they were now back above pre-pandemic levels.