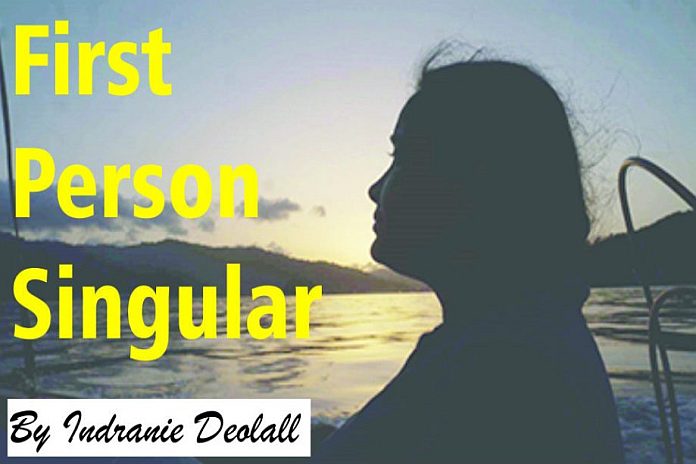 By Indranie Deolall
In 2014, the South Florida Business Journal briefly reported that the foreclosed 300-unit Whispering Isles apartment complex in popular Pompano Beach, not far from the busy Interstate 95, finally sold for US$22.5 million.
The buyers were the Guyanese-born Americans, Sumentra Persaud and veteran real estate investor Krishna "Kris" Persaud, who acquired the property at US$75,000 a unit, through one of their many companies, Windsor Forest Apartments LLC, named after the small West Coast Demerara farming village that Persaud hails from.
Using a US$19.5 million mortgage from Arbor Realty, they directed representatives from the commercial property firm Marcus & Millichap, which popularized the practice of listing exclusively with one brokerage, to buy the complex from Whispering Isles LP, an affiliate of Denver-based Lynd Residential Properties.
Foreclosure auction
The buildings in Sample Road had been seized in a foreclosure auction in 2011 after the previous owner defaulted on an US$11.7 million mortgage with Fannie Mae, the Federal National Mortgage Association, the United States government-sponsored enterprise and, since 1968, a publicly traded company.
Built in 1974 and renovated in 2003, the assets comprised eight two-story structures with a mix of 179 one-bedroom apartments and 121 two-bedroom units. Amenities include two swimming pools, a fitness centre and clubhouse.
Marcus & Millichap's Fort Lauderdale-based first vice president of investments, Tal Frydman who was among a trio of senior associates representing the purchasers noted in a statement then, that given the limited large multifamily properties, "buyers are instead targeting older assets where physical improvements can justify raising rents to a level closer than to those charged for new units." Newly constructed complexes were priced high, he said.
Largest owner
Renamed Windsor Forest Apartments, the flats of between 800-1000 square feet were being rented for US$1,275.00 to US$1,620.00 per month before the COVID-19 outbreak, with the owners boasting in online advertisements that the complex was conveniently located near all of the dining, shopping, and entertainment of Pompano Beach, the Florida city, north of Fort Lauderdale, known for its beaches, marinas, offshore coral reef, and dive sites.
Reportedly the largest individual owner of B-class complexes in Broward County, Persaud has brought and sold over 5,000 apartments in the Sunshine State, making good profits, although there were exceptions. Back in 2010, he defaulted on a 2007-US$10.7 million mortgage from Brooklyn-based Sovereign Bank, taken to acquire the 152-unit Lauder Ridge Apartments on 7.5 acres for US$13.9 million in North Lauderdale.
The bank filed a foreclosure lawsuit against him and the mortgage note was bought by 5600 Capital, an affiliate of Plantation-based Lauder Ridge Acquisition, with the new mortgage holder managed by another well-known businessman Sugrim Seewah, who also owns several apartment buildings.
Jamaica Tallawahs
Fulfilling a long-time dream, in 2017, Persaud purchased through his Worldwide Sports Management Group, the Jamaica Tallawahs cricket team that is part of the Caribbean Premier League (CPL), from owners Ron Parikh and Manish Patel, two Indian immigrants based out of Texas, but he ran into a storm of criticism for trying to shift operations for the franchise from the team's fiercely patriotic island home to Lauderhill.
After hiring an American lobbyist, John Milledge, Persaud had earlier secured a deal to take control of the county's 'white elephant' US$10 million cricket stadium at Central Broward Regional Park. The lone facility in the country sanctioned for international cricket matches, the stadium was built in an ill-conceived venture to popularise the sport in the US, where it has never caught on, despite expensive, much-publicised attempts including by the disgraced financier Allen Stanford. Stanford is currently serving a 110-year federal prison sentence, having been convicted in 2012 of charges that his investment company was a massive Ponzi scheme and fraud.
In his presentation to the Broward County Commissioners, Persaud maintained he had the knowledge, expertise and cash to pull it off, but the stadium has only hosted a few international matches since. Persaud had disclosed, that he was also pursuing a CPL team franchise, "to embed"' at the stadium and play home games there, media reports said.
Clearing of mangroves 
In Guyana, the Florida-based businessman is now at the centre of ongoing controversy over the recent clearing of acres of critical mangrove by one of his companies, Tristar Incorporated at the low-lying villages of Malgre Tout/Versailles, West Bank Demerara. Tristar is among several firms which have rushed to snap up coveted waterfront properties for lucrative shore-based servicing operations, as the country's fledgling oil sector accelerates production.
Mangroves are a protected species. Residents and environmentalists are alarmed over the impact of flooding as the rainy season approaches and with rising sea levels from climate change. Chairman of Guyana's Sea Defence Board, Brigadier (ret'd) Gary Beaton told the independent daily, the Stabroek News, last week, that the developer cleared a swathe of mangroves, which it was not permitted to do, and has so far failed to make provisions to reinforce river defences.
"They are in breach of the guidelines we offered with our no-objection. They have destroyed the (natural) sea defence without building one area, and they were expected to provide a work plan and schedule but that was not done," Beaton said, when asked about the breaches committed by the developer, the newspaper reported.
As questions mount on how Persaud's group was able to bypass Guyana's supposed laws, and why they have not been sanctioned, the minister of public works, Juan Edghill defended the removal of the mangroves as necessary, stressing that "with development comes changes". Structured development should not be sabotaged, he declared at a media conference, maintaining "at some stage, mangroves will be displaced." He added that sheet piles will be driven along the shoreline to protect the property, but could not say when.
The Stabroek News commissioned drone images showing the stunning scale of destruction. The paper earlier reported that Persaud indicated a local team will soon address concerns over the mangrove removal. Work on the US$100 million project started in January. It will consist of a storage facility, a wharf and a jetty.
Star asset
Energy giant ExxonMobil Corporation (XOM) in April announced its 19th commercial discovery offshore star asset-Guyana at the Uaru-2 well in the lucrative Stabroek Block. It is preparing to accelerate production but did not specify how much the new find would add to the previous gross discovered recoverable resource estimate of over 9 billion barrels of oil.
Last year, the Environmental Protection Agency (EPA) announced through a notice in the press that at least four applications, among them Tristar's had been submitted for approval to construct related onshore facilities, including an oilfield servicing centre.
These included JOP Property Holdings Incorporated which applied for the "Construction of Oilfield Super Center, Plot X Land of Canaan, East Bank Demerara (EBD)," and Baker Hughes Guyana Company which sought approval for the "Operation of Oilfield Super Center, Plot X Land of Canaan, EBD." Prominent businessman Stanley Ming revealed he would build a US$200 million shore base facility in partnership with the Inter-Oil Group, so an application was made on behalf of ISIKA Shore Base for the construction of a quay wall and wharf for Integrated Oil and Gas Shore Base, Facility and Navigation Channel at Johanna Cornelia, East Bank Essequibo.
All the same
These projects were said to be exempt from submitting an Environmental Impact Assessment as the EPA had screened them, and it was determined that they would not impact the environment significantly.
But as the shocking drone images show, the vulnerable coastline communities stand to lose a lot more than mangroves at this rate of so-called rampant development allowed by this People's Progressive Party/Civic (PPP/C) administration. For the Malgre Tout mentality can also mean in its literal translation, "despite everything," "all the same" or "notwithstanding."
*ID looks back to the French origin of Malgre Tout and Versailles. As part of the American Revolutionary War, Demerara and Essequibo were captured by a French military expedition in 1782, just a year after the rich Dutch colonies were seized on the orders of the mercenary British Admiral Lord Rodney.