The Sorrento PGI lemon season at La Costiera started on 1 January and will continue until 15 October. "This season comes with a new packaging, which will be used in addition to the traditional wood and plastic packaging. These new  practical cardboard trays can contain two or four lemons (see Freshplaza of 3/12/2020), intended for both domestic and foreign markets," said Valentina Sanna, export manager of La Costiera, located in Fondi (Latina).
"Starting this week we will get into the thick of business. It promises to be a good season, in line with previous seasons. PGI-labeled lemons have higher prices than conventional lemons," continued Sanna.
Over the years, the Sorrento lemon has become more popular and has achieved good results at a national and European scale. "The smell, the taste and the organoleptic characteristics of the fruit, which is juicy and rich in essential oils and vitamin C, make the lemon appreciated everywhere in Europe. It should be considered a premium crop. In Great Britain, the lemon is in demand, but given the Brexit, adjustments must be made to continue exporting to that country. The United States and the United Arab Emirates are also interested in our lemons."
The Sorrento lemon is a product unique in its kind, it differs from other types for its medium-large caliber, its irregular peel, which is not a defect but a distinctive feature, its exceptional aroma and flavor and its long shelf-life. It is a crop linked to the region and to the craftsmanship. The cultivation, which takes place on the Sorrento peninsula, is carried out under pergolas, harvesting is made by hand and the leaves are not removed.
"We do our best to preserve and guarantee the traditional aspects of the cultivation, but we are forced to modernize the packaging to meet the demands of the market. Every year the number of growers growing this reference increases and this allows us to offer a greater supply and good quality," concluded Sanna.
Contact: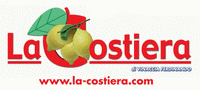 La Costiera
Via Pantanello, II tr. dx – Zona Industriale
04022 Fondi (LT) – Italy
Phone: (+39) 0771 531807
Email: limonilacostiera@gmail.com
Website: www.la-costiera.com