Source: www.thegrocer.co.uk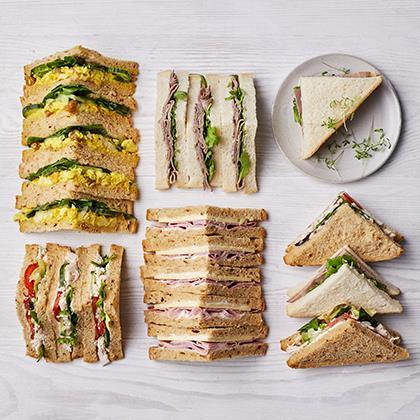 Waitrose is bringing back its food sharing platters in anticipation of a wider return to office working and a predicted surge in social gatherings over the next few weeks.
The upmarket grocer stopped selling the sandwich platters at the end of March 2020 when Covid hit before re-introducing a reduced range at the end of June 2020. Waitrose is bring back the full range this week including new flavours. It is also expecting renewed demand as restrictions are eased further.
The products are also being relaunched with significantly less packaging. Waitrose's 10 lines of sharing sandwiches, rolls and wraps will now contain 65% less packaging overall with the move saving 30 tonnes of single use plastic and card a year.
The plastic base has been replaced with a cardboard alternative while the new boxes and film are fully recyclable.
""It was really important to relaunch our sandwich platters with less packaging as they've traditionally been reliant on plastic – and we want to offer a more sustainable alternative as summer approaches and we all entertain again," said Waitrose food to go product developer Rebecca Neale.
It's our priority to reduce single-use plastic wherever we can as we approach our target of making all own-label packaging  widely recycled, reusable or home compostable by 2023."