Following the introduction of its science-based targets in 2020, Nando's has announced its plans to go carbon neutral and how it intends to achieve its new goal.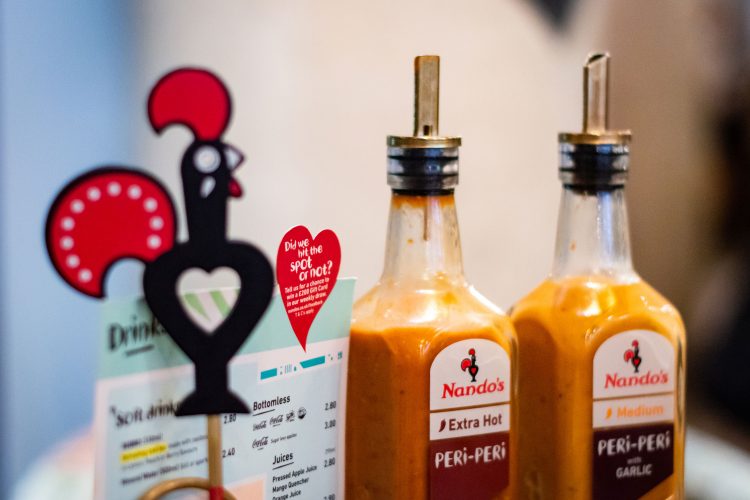 As the UK's hospitality sector transitions from 'takeaway' back to 'take a seat', Nando's has announced its intention to go carbon neutral across its scope 1, 2 and 3 emissions by November 2021.
This is part of the chicken restaurant's roadmap to be Net Zero by 2030 – a major new commitment ahead of the UN's COP26 Summit which is set to take place in Glasgow this November.
This means that along with "doing all it can" to reduce its own emissions in line with the science on climate change, Nando's is also taking responsibility for those that can't be avoided via carbon offsets that finance climate and development projects elsewhere, including its homeland of South Africa.  
The company has already announced targets, such as lowering the carbon footprint of the average Nando's meal by around 50 percent by 2030; this is over and above the 40 percent reduction which has already been achieved since 2015. This latest announcement builds on the brand's sustainability commitments; in order to achieve its ambitious goals, the chain has devised a comprehensive strategy.
As part of this plan, Nando's intends for its Irish sites to run on 100 renewable electricity and gas – following its English, Scottish and Welsh counterparts.
"At the heart of our business lies the aspiration to change lives for the better; for our teams, for our customers and for the communities in which we work," Colin Hill, Nando's CEO for UK and Ireland, said. "Ten years ago, we recognised that to truly change lives we had to set a course to become a more sustainable business. We have made good progress over that time but today marks a significant shift in both the scale and pace of our ambitions."  
The brand has also added more plant-based options to its menus and is working with suppliers to reduce emissions, including those associated with chicken farming, whilst also improving welfare.
Today's new pledge will address Nando's remaining emissions with carbon offsetting projects that support communities across South Africa, Zimbabwe, Mozambique and Malawi; the countries in which Nando's PERi-PERi chillies are grown. 
This includes partnerships with the Kariba Forest Project in Zimbabwe which aims to reduce deforestation, increase income from forestry projects, improve nutrition and provide healthcare and clean water to over 37,000 people; and Wonderbag clean cooking project in South Africa, a non-electric slow cooker developed to reduce the fuel needed for cooking by 70 percent, which in turn has significant health benefits for women and children, while also supporting 2,500 jobs.
"After only a year since announcing the approval of their science-based carbon reduction target, it's great to see Nando's take this bold next step in their journey to tackle the climate crisis. Rooted in science and based on a rigorous methodology, this is exactly the approach being suggested and supported by the Zero Carbon Forum," said Mark Chapman, Zero Carbon Forum CEO.
"A year on from setting some of the most ambitious science-based targets in the hospitality sector, it's both heartening and inspiring to discover that Nando's is making outstanding progress towards meeting them," Juliane Caillouette-Noble, Managing Director, Sustainable Restaurant Association, added. "Heartening, that despite the unprecedented challenges of the last year, the business has put tackling the climate crisis at the top of its agenda. Inspiring, because here's a blueprint for others in the industry to follow, that demonstrates scientific rigour and a credible reduction pathway laced with creativity in offsetting projects that have a positive social as well as environmental impact at their heart."