Through its Rabba Roots program, Rabba donates $20,000 to Trillium Health Partners Foundation
Mississauga, Ont., May 13, 2021 – Rabba Fine Foods, the Greater Toronto Area's local neighbourhood market, issued today a cheque for $20,000 to Trillium Health Partners Foundation in an effort to support the region's great need for intensive care services and facilities. Part of Rabba Roots, Rabba's community giving program, the donation builds on a longstanding relationship between Rabba and Trillium Health Partners that dates back to 1995.
"We're extremely grateful for the tireless and heroic work of our intensive care unit doctors, nurses and staff," said Jack Rabba, CEO of Rabba Fine Foods. "Today, perhaps more so than ever, we see the importance of supporting our health system in whatever ways we can. On behalf of our associates, customers and partners, thank you for your truly life-saving work."
In September 2018, Rabba dedicated its annual summer golf event in honour of Trillium Health Partners Foundation. Given COVID-19 and current difficulties in holding similar fundraisers and community events, the company took the decision to hasten its donation to Trillium Health Partners given the situation ICU units are facing throughout the region. In the current Third Wave, two out of five admitted COVID-19 patients require intensive care, many on ventilators, placing enormous strain on the hospital system.
"There are a lot of people and industry partners who are eager to do more given the severity of the need," said Rima Rabba who, along with Rick, leads the Rabba Roots Community Program. "We invite them to continue their contributions wherever they can, even if our means of giving are different yet again this year."
Rabba invites all those who are able to make a donation to their local ICU unit to do so through the appropriate foundation.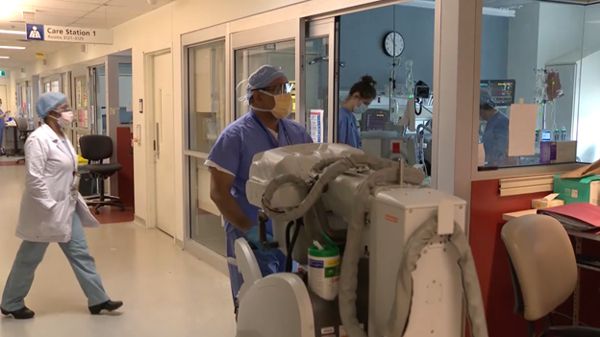 "Trillium Health Partners has been a leader in the fight against the pandemic since day one," said Caroline Riseboro, president and CEO of Trillium Health Partners Foundation.  "Rabba's generous gift means our hospital can continue to provide lifesaving care in one of the hardest hit regions in the country. In this extraordinary crisis, please give to THP so we can continue to save lives."
Donations to Trillium Health Partners Foundation can be made at trilliumgiving.ca.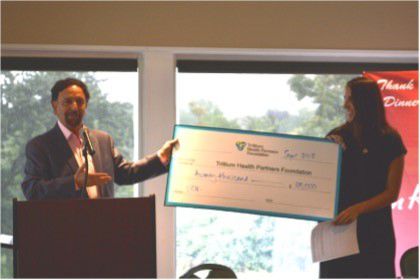 For information on Rabba, please visit rabba.com. 
– 30 –